Who Will Rescue Katrina's Survivors?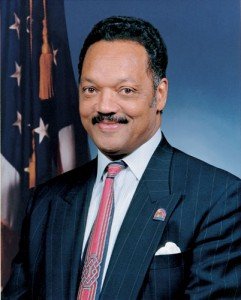 Americans — and much of the world — were appalled when there was no plan to rescue those stranded by Katrina's furies. We watched stunned as incompetence and cronyism had deadly consequences.
Now, Americans — and much of the world — are no longer watching, but so far there is no plan to include the survivors in the reconstruction, just as there was no plan to rescue them. There is no plan to bring the survivors, scattered to 40 states, back to their homes, no plan to give them priority on jobs and put them to work rebuilding their city. Cronyism, corruption, incompetence and blind ideology threaten to add to the suffering of those who were abandoned in the first place.
Last week, New Orleans Mayor Ray Nagin announced that he would be forced to lay off 3,000 employees, about half the city's workforce, "as a result of financial constraints in the wake of Hurricane Katrina." Appeals to FEMA and Congress have received no response, and New Orleans' tax base is scattered across the country.
This dismantling of city government is not only dangerous, but also bizarre, given the billions that have been provided by public and private sources after the hurricane hit. Nagin estimated the measure will save "$5 million to $8 million a month." The analysts of the Institute for Southern Studies show that, spread over a year, that's still $22 million less than FEMA paid truckers to haul ice around that was never delivered. It's $158 million less than FEMA paid Carnival Cruise Lines to house Katrina evacuees, with the company gouging taxpayers by charging twice their normal cruise rate. Halliburton's $500 million no-bid contract for Katrina cleanup alone could keep those workers on staff for another 77 years.
Billions have been appropriated; billions let out in no bid contracts. But there is no strategy to bring people back and to put them to work rebuilding their city. The Washington Post reports that 90 percent of the contracts are going to firms from outside the region.
What New Orleans needs is someone at the federal level who is in charge. It needs plans for public investment in rebuilding the infrastructure of the city — from levees to mass transit to schools, parks, sewers and affordable housing. A Civilian Reconstruction Corps is vital to organize former residents, provide them with training if necessary, and put them to work. They need affordable, temporary housing so they can come back to their city. And needless to say, the city should be expanding its workforce, not laying off half of it.
Why is this not happening? The incompetence is staggering. Already FEMA has agreed, under pressure, to reopen many of the no-bid contracts it put out. But a lot of this is ideology. This administration doesn't believe in activist government, outside the military. It doesn't believe in public planning. It has starved investment in public infrastructure as a matter of principle.
There is no czar in charge of the reconstruction of the Gulf Coast. No one to coordinate and drive things forward. The administration initially announced that Karl Rove, the president's campaign advisor, was in charge. But Rove is facing a grand jury for the fourth time in the case about the outing of CIA agent Valerie Plame. Now the White House says Rove was never in charge. Asked who is, spokesman Scott McClellan says, "the president." But he too may have other things on his plate.
Instead of a plan, the administration is shipping money to private contractors. President Bush says, "The engine that drives growth and job creation in America is the private sector and the private sector will be the engine that drives the recovery of the Gulf Coast."
This is a statement of ideology over experience. His own economic policies have produced a net loss in private-sector jobs, outside of the military sector. What job growth we've had under Bush comes from more public employment (particularly with the expansion of the military and homeland security) and military-sector jobs from the billions going to private contractors for war in Iraq and Afghanistan. Despite the boom in housing, we've lost jobs in the private sector outside of the military under Bush.
If you were appalled by how this administration failed the most vulnerable when Katrina hit, you'd better be alarmed right now. If we stay on the current course, Katrina's survivors are about to be ravaged again.
-    -    -
You can write to the Rev. Jesse Jackson care of this newspaper or by e-mail at jjackson@rainbowpush.org.
© 2005 TRIBUNE MEDIA SERVICES, INC.