Girl Scout Tag-A-Longs A Family Tradition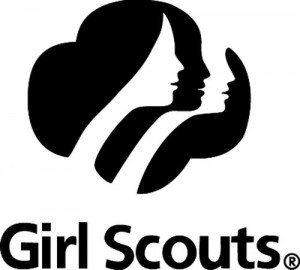 Girl Scouts of San Jacinto Council appreciate the importance of the family nucleus. Therefore, when girl members participate in Girl Scout activities, often her siblings come along or "tag-a-long" just for the fun of it.
"My brother is only five years old. But he really has a good time hanging out with my Girl Scout friends and their families at our Girl Scout activities," said Arielle Watson. "My dad comes too sometimes. We call him a Do-Dad." Do-Dads are men, usually fathers, who volunteer with their daughter's Girl Scout troop.
Girl Scouts is a family oriented organization with an open door to siblings for most activities. "Recently, all of my friends from my troop went to my brother's birthday party," said Watson. "All of my Girl Scout friends and their families already knew him. He had a great party full of Girl Scouts!"
Girl Scouts of the USA is the world's preeminent organization for girls, with a membership of more than 3.5 million girls and adults. Girl Scouting builds girls of courage, confidence, and character, who make the world a better place. Chartered by GSUSA to provide Girl Scouting locally, Girl Scouts of San Jacinto Council is one of the largest Girl Scout councils in the country serving more than 64,000 girl members and 18,000 adults in 26 southeast Texas counties. For more information call 1-800-392-4340 or visit www.gssjc.org.