American Airlines Captain Dave Harris, Ret.,To Be Honored for Blazing the Trail for All Black Airline Pilots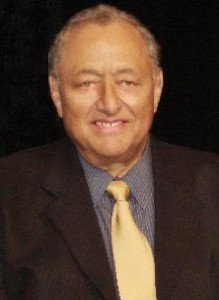 American Airlines, whose headquarters are in Texas, will serve as the title sponsor of the Organization of Black Airline Pilots (OBAP) 32nd Annual Convention, where retired Captain Dave Harris will be honored for being the first African American to fly for a commercial airline. Harris, 73, retired from American Airlines in 1994 after more 30 years of service.
After rejections from several other major airlines at the time, Harris wanted to avoid any misunderstanding down the road. Following his interview with American, Harris recalls, "I felt compelled to tell I was black." The chief pilot who conducted the interview responded, "This is American Airlines and we don't care if you're black, white or chartreuse, we only want to know, can you fly the plane?" Harris began training with American Airlines on Dec. 3, 1964, preparing to pilot the airline's DC-6 aircraft.
American Airlines today has one of the most diverse flight crew rosters in the industry. American and its regional affiliate American Eagle Airlines together employ 163 African-American pilots, some of whom are also female pilots. "Captain Harris is a role model among African Americans who have since followed his footsteps to work in the commercial airline industry," said Captain Mark Hettermann, American Airlines Chief Pilot. "His 30 years of dedicated service should serve as an inspiration to all Americans - African American and otherwise. "Several other current and former American Airlines employees also will receive special recognition for their outstanding career achievements in aviation, including Joan Dorsey, who became the first African-American flight attendant. Dorsey retired from American Airlines in 1999 after more than 36 years of service.
Founded in 1976, the Organization of Black Airline Pilots, Inc. is a nonprofit organization dedicated to increasing the number of African Americans and women employed in the aerospace industry. Headquartered in Silver Spring, Md., the mission of OBAP is to prepare young people to realize a successful future in the aerospace industry through educational opportunities, mentoring, and aerospace projects. For more information on OBAP, visit www.obap.org.