Fort Bend ISD to Take Proactive Approach to Combating Truancy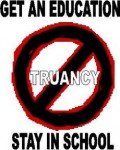 Under state law, schools have several responsibilities to address truancy, including monitoring attendance, notifying parents of absences and others. Corporal Jan Owens from the Fort Bend ISD Police Department and a team of five civilian attendance officers are focusing on improving the timeliness of these actions to be able to intervene earlier to help keep students in school and focused on learning.
"FBISD recognizes and fully appreciates the multitude of factors that contribute to truancy and the district's truancy team is completely sensitive to those issues," said Ernie Rodriquez, Director of Safe and Secure Schools. "As cases are investigated, FBISD social workers or representatives from other social service programs may also become involved. It is important that parents stress to their children the importance of going to school, monitor their attendance closely and immediately question any discrepancies."
FBISD is also asking parents to please be aware of the truancy enforcement changes for the 2008-2009 school year.  FBISD will now issue a warning letter to parents or guardians of students who miss two (2) whole days or two part days with unexcused absences stating that the students' attendance at school is immediately required and requesting they contact the school for a conference. FBISD will also begin filing charges against the parents and/or students for Failure to Attend School and/or Parent Contributing to Non-attendance if a third unexcused absence occurs within a four-week period in accordance with Texas Education Code Sections: 25.093 and 25.094.
If you have questions regarding truancy laws, please contact your school's attendance office or assistant principal assigned to your child.