Free Marriage Education Classes Available Statewide
RSmith | 8/31/2008, 9:10 p.m.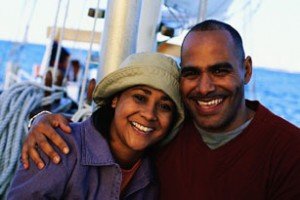 House Bill 2685 increases the marriage license fee to $60. However, the fee will be waived for couples who complete an eight-hour premarital class, and those couples can forgo the 72-hour waiting period to get married. Counties may continue to charge up to $12 in local fees for a marriage license.
The state's healthy marriage initiative, called "Twogether in Texas," promotes free, skills-based marriage education classes and provides couples – both married and those contemplating marriage – with the tools they need to manage the challenges inherent in relationships. Classes include eight hours of training focusing on communication skills, conflict resolution and other elements of a healthy marriage.
"We hope to empower couples with a new skill set; a marriage skill set based on conflict resolution and communication," said Jeff Johnson of the Texas Health and Human Services Commission, which is responsible for setting up a statewide network of marriage classes. "Many people rush into marriage, often overlooking basic necessities like housing arrangements, finances and relationship counseling."
The free marriage classes are available across the state. Couples can find classes in their area that meet the qualifications for the marriage license discount at www.twogetherintexas.com or by calling 2-1-1.
Once a couple completes the class, they will receive a certificate that they can take to their county clerk when they apply for their marriage license. The certificate is good for one year and serves as proof that the couple is eligible for the discounted marriage license fee.