Physicians Endoscopy Presented a Proclamation by the Mayor of Houston Promoting National Colorectal Cancer Awareness Month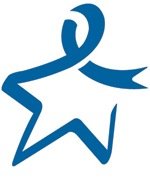 Colorectal Cancer is the second leading cancer killer in North America, but it does not need to be. Early detection of colorectal cancer usually results in long-term survival, so the more we raise awareness, the better the chances the cancer will be found early, and the better the chances for survival.  "PEC's intent during National Colorectal Cancer Awareness month is to change behavior - to get people and their doctors talking about colorectal cancer screening," says, Nancy Le Nikolovski, MHA, CMPE, Administrator. "Diseases of the colon and rectum can be embarrassing to talk about; however, our mission is to not let people die from cancer."
Routine screening is important because the most common symptom of early colorectal cancer is no symptom at all. In the absence of symptoms, screening should begin at 50 and continue routinely. Colorectal Cancer affects African Americans and Hispanics in higher incidences than other ethnic groups (African Americans having the highest out of these two groups). African American women are more likely to die from the disease than women in any other racial group and African American men are even more likely to die from colorectal cancer than African American women. Men and women of all ethnicities must make routine colorectal cancer screening a part of their regular healthcare.
The national recognition of colorectal cancer provides a platform for health educators, advocacy groups, the media, public officials, physicians and patients to focus their efforts collectively in the battle against colorectal cancer.
Physicians Endoscopy Center is committed to ending the suffering brought about by colorectal cancer and providing support for survivors and caregivers. If you would like more information about colorectal cancer and getting screened for the disease, please contact (713) 587-0909 ext. 131 or (832) 266-7474  – 3030 S. Gessner, Suite 150, Houston, TX 77063.