Comedian J. Anthony Brown Headlines Houston Black Expo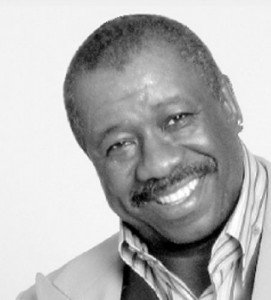 When the curtain opens on the fifth year of the highly successful Houston Black Expo, it will feature the designer clothing line of nationally-renowned comedian and businessman J. Anthony Brown.  Millions of radio listeners are entertained by the comedic antics of J. Anthony Brown as a personality on the nationally syndicated Tom Joyner Morning Show. While his roots are in comedy, Brown has broadened his act to include a successful line of products that carry his name including his clothing line, "The J. Anthony Brown Collection," hot sauces and comedy videos.
The Houston Black Expo will be held May 16- 18 at the George R. Brown Convention Center. The event provides an opportunity for business owners on all levels to network and display their goods and services to a diverse audience.
Brown's fashions will be prominently featured during a celebrity fashion show May 16, 2008, one of the Black Expo's premier events. In 2005, African American consumers spent about $22 billion on clothing.
Other Expo activities will include a city-wide church service, corporate business luncheon, youth summit, theatrical performances and musical concerts.  The Houston Black Expo is a popular business event attracting more than 17,000 in 2007 to Houston, a business-friendly city recognized as one of the country's top five markets for African Americans to live work and own their own business.
As president and CEO of the Expo Jerome Love's passion and dedication has catapulted the event into the largest trade show in Texas.   Mr. Love is finalizing the Summer Celebration Event and Musical Entertainment Schedule.  A snapshot of the activities planned for this year will be a city-wide church service, corporate business luncheon, youth summit, theatrical performances, musical concerts, and many vendors with quality products and business opportunities.  The Houston Black Expo wants to encourage our neighbors around the state of Texas to visit Houston and the Houston Black Expo.  Go to www.houstonblackexpo.com to obtain vendor and visitor information.
Jerome Love is one of the country's youngest and brightest emerging business personalities. A devoted father, husband and community leader, Love owns LHS Realty Group, one of Houston's leading real estate companies.  In less than four years his company, Texas Black Expo, Inc. has built the Houston Black Expo into the largest African American trade show in Texas.  To hear Jerome's inspiring messages, visit www.jeromelove.com.