Evangelist Betty S. Jenkins was Called Home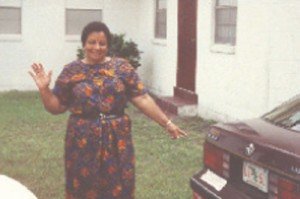 Throughout her Christian journey, she prayed for the sick, baptized, preached, and witness to many about the goodness of God. For the bible says in Matthew 28: 18-20, "And Jesus came up and spoke to them, saying, "All authority has been given to me in heaven and on earth go therefore and make disciples of all the nations, baptizing them in the name of the Father and the Son and the Holy Spirit teaching them to observe all that I commanded you; and lo, I am with you always, even to the end of the age." Her ministry didn't stop at her church, but she went out to the prisons and witness to individuals who were incarcerated. She said, "God told me to go to a dying world and preach to those behind the prisons walls." In her prison ministry, she worship, encouraged, and prayed for them, which gave her everlasting joy.
She leaves to cherish her memories her devoted daughter and son Sharon Phillips and Ira Evans Jenkins and a host of family and friends.
The family will hold a visual wake service at Faith of Deliverance Church House of Praise in Jasper, Florida on Friday, January 11, 2008 from 6:00p.m to 9:00p.m and viewing will begin at 4:00p.m. The funeral will be held Saturday, January 12, 2008 at Faith Deliverance Church House of Praise and will begin at12: 30 p.m.
Houston Style Magazine would like to extend our deepest condolences to Evangelist Jenkins' family and friends.