Girl Scout Cookie Program Builds Courage, Confidence and Character for Aspiring Entrepreneurs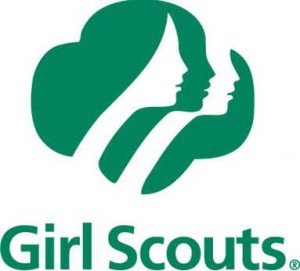 The Girl Scout Cookie Program is a focal point of the Girl Scout Business and Economic Literacy initiative for girls age 6 through 17, providing finance, marketing, and public speaking skills, which in turn builds girls' self-confidence and leadership skills. Many successful businesswomen got their start selling Girl Scout Cookies. Rosi Hernandez, Market Development Vice President with the Houston Astros, sold her fair share of Girl Scout Cookies as a girl. "I think that the Cookie Sale certainly taught me the true value of a dollar and how hard it is to earn money," said Hernandez. "It is an opportunity for parents to teach their daughters the importance of doing something for the greater good like their troop or Council, rather than something that would only benefit themselves." Just as Hernandez experienced, the leadership development, teamwork, goal setting, ethical decision-making, money management, marketing and communication skills girls learn truly last a lifetime.
"Through selling Girl Scout Cookies I not only gained the confidence needed to speak to the public," said 14 year-old Girl Scout Holly Bosholm, "but I also understand the value of a clear and concise voice."
This year, Girl Scout Cookies are available in eight varieties:  Thin Mints, Peanut Butter Patties, Peanut Butter Sandwiches, Shortbread, Thanks-A-Lot, Caramel deLites, Lemonades, and the new Cinna-Spins. The portion-controlled Cinna-Spins have the same great taste you expect from Girl Scout cookies with only 100 calories per individualized pouch. In addition, all varieties of Girl Scout cookies are now "zero trans fat per serving." The price for a package of cookies is $3.50.
As is customary, girls will be selling the highly anticipated tasty treats starting on January 12. From February 22 through March 30, girls will be selling Girl Scout Cookies at cookie booths outside of grocery stores and other retail venues. The sale ends March 30th. There is also a toll-free cookie hotline at 1-888-GS-COOKIE for those who would like to purchase cookies.
All proceeds from the Cookie Sale remain in Girl Scouts of San Jacinto Council. More than 59 percent of the operating budget of Girl Scouts of San Jacinto Council is funded by the sale. Approximately one-quarter of the selling price of a package of cookies goes toward the actual cost of the cookies. More than half of the proceeds of each package are used to fund camps, programs and activities for more than 64,000 Girl Scouts and 18,000 adult volunteers in the 26 counties of San Jacinto Council. The remaining portion goes directly to the individual treasuries of the troops/groups selling the cookies for their activities and service projects.
For those who want to support Girl Scout Cookie Program without any caloric commitment, GSSJC offers the "Cookie Share" program in which cookies are purchased and donated to local charitable organizations predetermined by the Girl Scout's troop.
Girl Scouts of the USA is the world's preeminent organization for girls, with a membership of more than 3.5 million girls and adults. Girl Scouting builds girls of courage, confidence, and character, who make the world a better place. Chartered by GSUSA to provide Girl Scouting locally, Girl Scouts of San Jacinto Council is one of the largest Girl Scout councils in the country serving more than 64,000 girl members and 18,000 adults in 26 southeast Texas counties. For more information call 1-800-392-4340 or visit www.gssjc.org.