Houston Texans Take Texas-Size Step With Record Season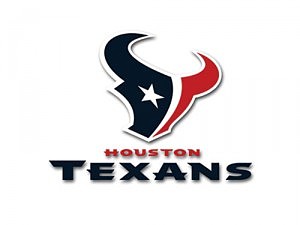 In 2004, the Texans surprised a lot of football pundits by going 7-9 behind a solid year by former number one pick quarterback David Carr and a Pro Bowl season from second-year wide receiver Andre Johnson. They were expected to turn the corner in 2005 and possibly be a surprise team to make and go far in the playoffs.
Well, that didn't exactly happen.
The Texans did surprise everyone, however, by going 2-14 (and reclaiming their status as NFL laughingstocks) as they were "rewarded" with the number one pick in the 2006 draft, which turned into North Carolina State defensive end Mario Williams. Williams was much maligned in his rookie campaign, as the entire nation struggled to understand Houston's decision to take Mario over Heisman trophy winner Reggie Bush and hometown hero Vince Young, who had led the University of Texas to an undefeated season and a national title win over Bush's USC Trojans.
The Texans, however, got the last laugh in that debate. Williams rose above his draft counterparts in 2007, as he was second in the AFC in sacks with 14 and nearly making the Pro Bowl. All the while both Bush and Young struggled mightily in their sophomore campaigns, though Vince did lead his Tennessee Titans to the playoffs in his first full year as the starting QB.
Mario's selection also turned out to be the most important building block to a very improved Texans defense. Amobi Okeye, Houston's first round pick in 2007, put in a very impressive rookie year, accumulating 5.5 sacks and 32 total tackles while lining up next to Williams. Free agent signee Will Demps came along midseason to be a big addition to the secondary. Also, rookie cornerback Fred Bennett showed signs of being a very good starting cornerback for the Texans.
Bennett's former college teammate at South Carolina and fellow defensive back, Dunta Robinson, elevated himself into the top tier of NFL cornerbacks before suffering a season-ending knee injury in Week 7 against the Oakland Raiders. He still racked up 35 tackles in seven games to go along with two interceptions.
Injuries turned out to be the theme of the Texans' season, and mostly to their most vital players. Andre Johnson was lost for the majority of the year after being knocked out of Houston's Week 2 win over the Carolina Panthers. He still accounted for 60 catches, 851 yards, and 8 touchdowns. New quarterback Matt Schaub missed the last four games of the season (and was knocked out of two others) but put up 2,241 yards while completing 66% of his passes and accumulating a 87.2 passer rating. With improved health, he should be much better in 2008.
And so should the Houston Texans, who have the coach and quarterback to take them to the next level and take another big step for the franchise. The question will remain though, will injuries and inconsistency knock them backwards again?