Real Estate Investor Or Real Estate Victim?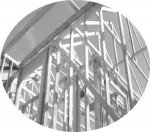 Greer, SC – "You can run from the risk and hide your head in the sand or you can face the next phase of the real estate market…and steer your destiny in the direction of success."  Those are the words of Craig Rozema, real estate investment specialist, leading portfolio manager and author of the new book "The Next Hot Real Estate Market."
It's no secret the bubble has burst on American real estate.  Foreclosure, the word that only affected dead beats a few years ago, is now so common everyone knows someone who has lost his or her home.  Huge banks are being bailed out by the government because of the mortgage crisis.  Ripple affects from the housing crunch have affected unemployment, the stock market and average Americans.
So how is it that as banks, investors and Americans are going broke, some savvy people are making more money than ever?  "Despite the damage that has been done (by the sub-prime mortgage mess and unscrupulous investors) the overall picture is still sunny and bright," says Rozema.
The National Association of Realtors would agree with Rozema's "Pollyanna" outlook.  The latest available research reports the 5th highest number of home sales in our nation's history were in 2007.  Over 20-percent of those near-record home sales were to investors, who Rozema calls, "People who realize that NOW is one of the best times in the history of our country to buy and invest in real estate."
Rozema explains in vivid detail how the bust happened (rising interest rates, the subprime mortgage bust and too much speculation), but more importantly he explains how to use this economic disaster to make yourself rich.
"Forget why this mess happened for a minute," says Rozema. "Here we have a golden opportunity to make a financial killing.  Do it for your retirement, your kid's college fund and your dreams!"
So how do you capitalize on the crisis?  Here are Rozema's guidelines:
1)  Invest, Don't Speculate.  Speculators buy property based on 'gut' or 'rumors.'  Investors don't care if their cousin's brother says the property is a great deal in an 'up and coming' neighborhood.  Investors run comparables and put money on facts, figures and fundamentals.  "Investing is planning for the future, speculation is gambling with it."
2) Don't Restrict Yourself To Your Own Backyard.  Buying an investment property nearby may be helpful for the real estate newbie because you know your area, but to truly maximize your return you need to look nationwide.  There are local markets that haven't experienced over inflation – so they're not likely to crash.  There are areas of this country that have been growing at a consistent rate…and likely will continue to do so.  "In stocks you don't want to invest in a company just because they are located in your 'hometown'; you want to invest in the company that has the best chance to bring you financial success.  The same is true for real estate."
We all know the story of F.W. Woolworth and his 5 and dime stores making a fortune during the 1930's depression.  Rozema says you can be the next subject of folklore.
"The truth is the country is going through a change and change creates opportunity," says Rozema.   "By doing your research and finding the right property someone is going to get really, really rich off of this housing slump.  It may as well be you."
Craig Rozema is the Managing Member and national spokesperson for Craig Martin Investments. He has been firmly ensconced in the real estate world for over two decades, during which time he has developed subdivisions, built new homes and commercial properties and currently maintains a sizeable portfolio of income properties. Craig is a graduate of Georgia Tech and he lives in South Carolina with his wife Janae and their three children. Craig Rozema's website can be found at www.craigmartininvestments.com.