Human Immunodeficiency Virus
Tonja Ward | 6/11/2008, 10:53 p.m.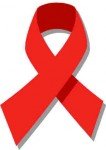 The CDC has launched several initiatives specifically targeting African Americans who are the most disproportionately affected by the HIV epidemic. Some of the programs include HIV testing in historically black colleges and universities, epidemiologic research focusing on African Americans, The Women's Study of Black and Hispanic women, and the Minority AIDS Initiative, which addresses health disparities.  There are also social marketing campaigns and interventions such as small group programs for women, gay men and men and women living with HIV/AIDS.  Additionally there is a program that identifies popular leaders to train them to encourage safer sex norms.
To address the disparity in primary care and support services for low-income residents of major metropolitan areas hardest hit by the HIV/AIDS epidemic, the department of Health and Human Services awarded 51 grants totaling $579.7 million.  Houston received the 9th largest grant  for just under $20 million.  HHS secretary Mike Leavitt said "In addition to providing high-quality care to those who can least afford it, it has given them hope for longer and healthier lives."
Quick Facts
• African American males have almost 8 times the AIDS rate as non-Hispanic White males.
• American Indian/Alaska Native women have twice the AIDS rate as non-Hispanic White women.
• One Asian/Pacific Islander child was diagnosed with AIDS in 2005.
Hispanic females have more than 5 times the AIDS rate as non-Hispanic White females.
For more info, please click here http://www.omhrc.gov/templates/content.aspx?ID=3019 www.cdc.gov/hiv/topics/aa/resources/factsheets/aa.htm www.hhs.gov