HIV/AIDS Impacts All of Us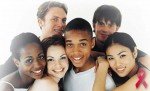 All across the country, especially in urban areas, African-American communities have been particularly hard hit by the devastating disease. Here in Houston, a disproportionate 54% of all cases of HIV are among blacks, compared with only 24% of whites and 21% of Hispanics [Houston Department of Health & Human Services, 2008].
Of course, being a black Houstonian is not a risk factor for HIV infection. Instead, black Americans in general are more likely to face challenges associated with risk factors for HIV infection. These challenges include poverty, limited access to quality healthcare, lack of knowledge of HIV/AIDS and low exposure to HIV/AIDS prevention education. Other risk factors include high risk sex, substance use, and increased rates of sexually transmitted diseases.
The main risk factor for all persons diagnosed with HIV is unprotected sex. While black women are most likely to be infected with HIV as a result of sex with men who are infected, male-to-male sexual contact was the primary risk factor for 39% of black men living with HIV/AIDS in Houston. Injecting drug use also continues to be a leading cause of HIV infection both for black men and women, accounting for 14% of all cases of HIV among African-Americans in Houston. In addition to being at risk from sharing needles, casual and chronic substance users are more likely to engage in high-risk sexual behaviors, such as unprotected sex, when they are under the influence of drugs or alcohol.
"We encourage anyone who has had unprotected sex or injected drugs to get tested for HIV," says Carrie Frazier, Community Relations Healthcare Manager for Legacy Community Health Services. "People who are infected with HIV but don't know it cannot benefit from life-saving medications or protect their partners from becoming infected with HIV."
Another reason black Americans are at an increased risk of HIV infection is due to the high rate of other sexually transmitted diseases, like chlamydia, gonorrhea and syphilis. In 2005, blacks were about 18 times as likely as whites to have gonorrhea and about 5 times as likely to have syphilis. A recent study by the CDC revealed some alarming statistics about teenagers with STDs. The study discovered that more than one in four teenage girls have a sexually transmitted disease and that half of African-American teens in the national study had an STD.
These new statistics are grim, but the best news is that HIV and AIDS is a preventable disease. Using protection (condoms), reducing the number of sex partners, practicing abstinence or monogamy, and reducing drug use, especially injecting drug use, are all ways to protect yourself and your partners from HIV.
The other good news is that medications to treat HIV/AIDS are easier to take, have fewer side effects, and can allow an HIV-positive individual to live a healthy life for many years. Like many diseases, early diagnosis of HIV infection is easier to treat and can result in fewer medical complications.
Legacy Community Health Services is offering free rapid HIV testing at two of their locations on National HIV Testing Day, Friday, June 27 from 9:00am to 4:00pm. Testing locations are 215 Westheimer in the Midtown/Montrose area and 5602 Lyons Avenue in Houston's Fifth Ward neighborhood. For more information, call 713-830-3000.