Defaulted Mortgages: Five Tips for Turning Foreclosures into Investment Income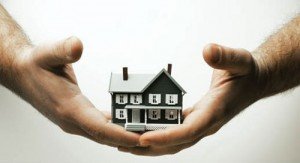 Unfortunately, this is just the beginning of a tidal wave that is going to hit in 2008, continue through 2009, and splash into 2010. With approximately $1.7 trillion worth of adjustable rate mortgages (ARMs) adjusting in the beginning of 2008, it will be more like a tsunami than a tidal wave. In addition to these ARMs, there are pay-option ARMs defaulting in record numbers; and even more surprisingly, prime borrowers are also defaulting in record numbers. Despite the downward spiraling state of the foreclosure industry, there is a silver lining – one that offers an opportunity for investors to turn defaulted mortgages into income.
Not everyone was born an expert at foreclosure investing. In fact, most people aren't. The good news is that right now even new investors can gain a basic understanding of today's unique market of defaulted mortgages by following five tips. Here are the top 5 secrets to successfully investing in defaulted mortgages:
Attend an Educational WorkshopThe best way to learn about investing is to hear from those who have been successfully doing it themselves. There are foreclosure investment workshops available free of charge that can offer, in just two hours, a basic overview of the foreclosure industry and coaching strategies for the entire investment process.
Understand Defaulted Mortgage Terminology
The defaulted mortgage arena, like any industry, has a language all its own. Even those versed in real estate and mortgage lending terminology will find that there are terms specific to this part of the business that require familiarity.
Connect with the Right Person, in the Right Department
There is no universal department amongst lending institutions that governs defaulted mortgage sales. Educating the operator on the stages of foreclosure helps most calls get directed to the appropriate person. This is especially helpful to operators who are not familiar with every person and department in the organization and are often trained to simply transfer calls only when a department is asked for by name.
Learn to Ask the Right Questions
Much of the communication that takes place during a foreclosure investment  transaction involves the bank. The transactions that evolve quickly and easily are those where the communicating parties are speaking the same language. This also decreases the risk of misunderstanding and unmet expectations.
Know What To Do with Defaulted Mortgage Tapes
Obtaining spreadsheets of portfolios and individuals mortgages for sale is just the first hurdle in the process. After that, it's imperative for investors to know how to use the tapes to calculate competitive
bids and negotiate with the bank, as well as complete the required due diligence to exact a successful transaction.
Not only will these top five tips provide even novice investors with a basic understanding of the unique state of the foreclosure industry, they will also guide them to learn more about defaulted mortgages as investment opportunities. For more information about defaulted mortgages, visit www.ForeclosureTrackers.com.