Combating Race and Religion at the Grove
JGoode | 5/21/2008, 10:15 p.m.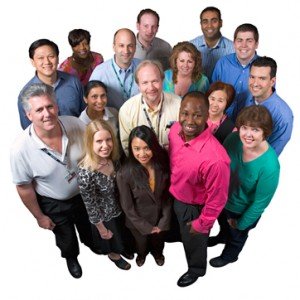 On Saturday, May 30, 2008, at 10am everyone is invited to a free symposium at the Wendell Neal Memorial Family Life Center on the campus of Lilly Grove Missionary Baptist Church. For four hours an open dialogue about race and religion and how it has impacted the church in the 21st century will be had with keynote speaker Dr. Michael Eric Dyson. Along with Dyson will be a panel of eight pastors and scholars discussing the commonalities and the differences between the black church and the white church and how both project the message of God.  The guest lecturers are Bishop James Dixon, Pastor, Community of Faith; Dr. John R. Adolph, Pastor, Antioch Baptist Church; Dr. Michael Emerson, Author & Professor, Rice University; Dr. Marcus Cosby, Pastor, Wheeler Avenue Baptist Church; Dr. Joel Gregory, Author & Founder, Joel Gregory Ministries; Dr. D. Z. Cofield, Pastor, Good Hope Baptist Church; Dr. Carey Latimore, Assistant Professor, Trinity University; and Dr. Ralph West, Founder & Pastor, The Church Without Walls.
"We will address and examine some of the misconceptions of the African American pulpit," stated Rev. Terry K. Anderson, Pastor, Lilly Grove Missionary Baptist Church. "As a preacher, I am charged to 'Preach the Word,' be prepared in season and out of season, correct, rebuke and encourage. My style of preaching may, at times, be misunderstood by some of my own non-African American members who do not understand the historical development of the preaching experiences in the Black Church."  Misconceptions like liberation preaching are angry, hostile and not based on biblical text, the idea that the Black church is anti-American because we point out wrongs in the society, or that our differences are greater than our similarities according to Michael Abner, Symposium Director and Deacon at Lilly Grove will be explored.
Symposium 2008 is free and open to the public. Pre-registration is strongly encouraged. Register online at www.raceandreligion.org. The doors open at 9:00am and the symposium starts at 10:00am. More information can be found on their website or by calling the church at (713) 748-7324.