North Carolina Attorney General Joined by California, Arizona, Louisiana, Mississippi and New York Announce Legal Action to Oppose Texas Challenge to Voting Rights Act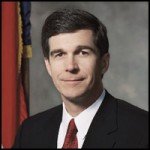 [caption id="attachment_4990" align="alignleft" width="150" caption="North Carolina's Attorney General Roy Cooper"]
North Carolina's Attorney General Roy Cooper, joined by 5 other states, is filing an amicus brief in support of the constitutionality of Section V of the federal Voting Rights Act (VRA).  The VRA, which was reauthorized in 2006, is now being challenged by the Northwest Austin Municipal Utility District Number One of Austin, TX.   The implications of the challenge could undermine voting rights throughout the country.
"Our country is stronger when we have a vibrant and inclusive democracy," said Benjamin Todd Jealous, president and CEO of the NAACP, one of the defendants in the case. "Without the Voting Rights Act, millions of people would be disenfranchised and locked out of the ability to participate fully in our democracy."
The Voting Rights Act has long been deemed one of the most important federal civil rights statutes, preserving and protecting minority voting strength. The VRA also assures that citizens who speak a different language are not discriminated against in the voting process.
Section 5 requires that covered jurisdictions submit their voting changes to the Department of Justice or a federal court before the changes can take effect. The changes are reviewed to ensure they were not adopted with a discriminatory purpose nor worsen the position of minority voters.  The entire state of Texas is subject to the Act's Section 5 preclearance provision as a result of its well-documented history of voting discrimination. The utility district, a political subunit in the State of Texas, is challenging Section 5 as unconstitutional.
The U.S. Attorney General Eric Holder is the lead defendant in the case. In addition to NAACP, several other organizations have intervened in the suit including the Mexican American Legal Defense and Education Fund, NAACP Legal Defense Fund, Texas Rio Grande Legal Aid, People for the American Way, the ACLU, and the Lawyers' Committee for Civil Rights Under Law working in collaboration with the law firm of Wilmer, Cutler, Pickering, Hale & Dorr.
North Carolina attorney general Roy Cooper praised the state NAACP for encouraging him to file the brief and the other state attorney general's to sign it.
Founded in 1909, the NAACP--the nation's oldest, largest and most widely-recognized grassroots–based civil rights organization—is celebrating its 100th anniversary this year.