Sharp Growth in Minority Suburban School Enrollment; but Little Diversity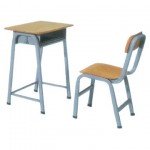 The report found that in 2007 suburban school districts educated a student population which was 41.4 percent non-white. This is up from 28 percent in 1993. However, the report suggests that minority students maybe attending suburban schools which are less and less white. It found only modest increases in overall suburban school diversity.
For example, in 2007, the typical white student attended a school which had a 75 percent white student body. This is only a slight improvement over the 1993 figure which was 83 percent. Interested persons can get a complete copy of the report by going online and visiting info@pewhispanic.org .