President Obama Announces More Key Administration Posts, 4-8-09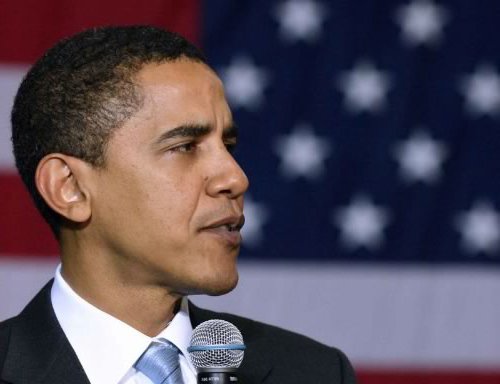 Chuck Hurley has been the Chief Executive Officer of Mothers Against Drunk Driving since 2005 and previously held senior leadership positions with the National Safety Council and the Insurance Institute for Highway Safety over the last thirty years. In addition to his work on drunk driving issues, he has worked extensively with law enforcement on air bag and seat belt issues, teen driving, and child passenger safety. He was honored to work with then State Senator Obama on his successful efforts in 2003 to strengthen Illinois' seat belt, teen driving, child passenger safety, and racial profiling laws. Prior to his career in highway safety, Chuck Hurley worked for a Governor, State Speaker, Mayor, and Member of Congress and was a naval intelligence officer.
Robert O. Work, Nominee for Under Secretary of the Navy, Department of the Navy, Department of Defense
Robert Work is currently Vice President, Strategic Studies at CSBA (Center for Strategic and Budgetary Assessments). During a 27-year career in the Marine Corps, Mr. Work held a wide range of command, leadership, and management positions. His last assignment was as Military Assistant and Senior Aide to the Honorable Richard J. Danzig, 71st Secretary of the Navy. Since retiring in 2001, Mr. Work has focused on defense strategy and transformation and maritime affairs. He has written and spoken extensively on US Navy and Marine Corps strategies and programs; directed and analyzed three war game series for the Office of Net Assessment, Office of the Secretary of Defense; contributed to Department of Defense studies on global basing and emerging military missions; and provided support for the 2006 Quadrennial Defense Review. He has also studied and prepared several reports on future defense challenges, including the changing nature of undersea warfare; power projection against regional nuclear powers, and power projection against future anti-access/area denial networks. Mr. Work earned a Bachelor of Science degree in Biology from the University of Illinois; a Master's of Science in Systems Management from the University of Southern California; a Master's of Science in Space System Operations from the Naval Postgraduate School; and a Master's in International Public Policy from the Johns Hopkins School of Advanced International Studies. He is a member of the International Insitute for Strategic Studies (IISS) and an Adjunct Professor at George Washington University, where he teaches defense analysis and roles and missions of the armed forces.
Charles A. Blanchard, Nominee for General Counsel, Department of the Air Force, Department of Defense
Charles Blanchard is a litigation partner in the Phoenix, AZ office of Perkins Coie. During the Clinton administration, he served as the General Counsel of the U.S. Army (1999 - 2001) and Chief Counsel of the White House Office of National Drug Control Policy (1997 - 1999). Before assuming in those positions, he practiced law at Brown & Bain, P.A. (1988 - 1997) and served as Arizona State Senator (1991 - 1995). He also previously served as Associate Independent Counsel in the Office of Independent Counsel James McKay (1987 - 1988). Mr. Blanchard has clerked for Judge Harry T. Edwards on the DC Circuit and for Justice O'Connor. He is a graduate of Lewis & Clark College, Harvard's Kennedy School of Government, and Harvard Law School.