National Association for the Advancement of Colored People Statement on the Passing of Grover G. Hankins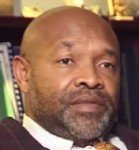 The NAACP announced today the passing of noted Attorney Grover G. Hankins.  Mr. Hankins was deeply committed to protecting the rights of all people.  His death will leave a void in the hearts of all who knew him and the many that honored his dedication to equal rights.
NAACP President Benjamin Todd Jealous called Mr. Hankins a "tireless advocate for civil rights. From civil rights to environmental justice, Grover Hankins was a master litigator, educator and activist in the struggle for equality," said Jealous.  "His contribution to the NAACP and to the fight for justice makes him a role model for all seeking change and the advancement of civil and human rights.  He is an inspiration to us all and will be profoundly missed."
Mr.  Hankins was the principal attorney for The Hankins Law Firm, P.L.L.C, in Houston, Texas.  He practiced law for more than 30 years serving faithfully as the National General Counsel for the NAACP from 1985-1989.  He was a leader in the field of environmental justice serving as Deputy General Counsel for the U.S. Department of Health and Human Services.
The entire NAACP family sends our sincerest condolences to his family and friends during this time of bereavement.
Founded in 1909, the NAACP is the nation's oldest and largest civil rights organization. Its members throughout the United States and the world are the premier advocates for civil rights in their communities, conducting voter mobilization and monitoring equal opportunity in the public and private sectors.