I Just Found a Gift Certificate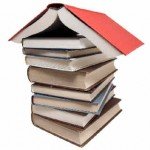 It's a great time to rid yourself of all the clutter you amassed over the winter. A great time to make room for all the fun things you'll need for warm weather.
A great time to find gift certificates you forgot you had.
Oops.
So you got a gift certificate to the bookstore last Christmas, and you didn't use it. That's okay, just send it to me, care of….
Never mind. How about looking for any of these great books instead….
FICTION
Do you envy the lifestyles of the rich and famous? Then read "The Ex-Mrs. Hedgefund" by Jill Kargman. When Holly Talbott finds out that her husband's business trips are more than just business, she suddenly becomes a divorcee – a rich one, at that. This is one of those "guilty pleasure" books: fun to read and a great escape.
Looking for something a little different – and deeper? Try "Carpentaria" by Alexis Wright. This book, written by an Australian Aboriginal writer includes mysticism, myth and magic for an engrossing story.
If short stories are more to your liking, look for "Button Button: Uncanny Stories" by Richard Matheson. One of the stories in this book is due to become a movie soon, and the rest…? They should be. This is a creepy book. You've been warned.
When two brothers take different paths, it leads to heartbreak in "Where the Line Bleeds" by Jesmyn Ward. This novel, set in Mississippi is the story of twin boys, one who finds a job and the other, who can't seem to find the right path. It's one of those novels you cherish, and will be perfect for that vacation you're taking this summer.
So "You Are So Undead to Me" by Stacey Jay is a young adult novel? So what? It's still tons of fun for big girls, too. This book is filled with zombies, dead people, and a fifteen-year-old who's a Zombie Settler. Sounds fun? Read it, pass it along to your teen, discuss.
How about a staycation with a vacation theme?  Then pick up "Trinidad Noir" by various authors. These mystery stories are set down near the equator, in a place where intrigue is as hot as the thermometer. When you're done, look for a few of the other Noir books in this same series. They're like literary peanuts: you can't stop reading them.
NONFICTION
Think of the Wild West, and horses come to mind, right? Then look for "Mustang" by Deanne Stillman. This book is a huge overview of the wild horse in history, pop culture, and industry. I love the pictures in here, and I think horse lovers will, too.
Beware before you start this book: if you've got a loved one at war. "Wounded Warriors" by Mike Sager will bring you to tears. This beautiful book is filled with stories of heroes come home, and it will touch even the hardest of hearts. Also look for "War Is…", edited by Marc Aronson and Patty Campbell. This is a book of stories from soldiers, survivors, and family members, and is meant for teens, but is perfect for any adult, too.