The Ensemble Theater Presents A Rose Among Thorns: A Dramatic Tribute to Rosa Parks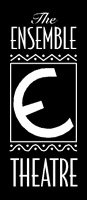 Joyce will perform her one-woman show entitled A Rose Among Thorns: A Dramatic Tribute to Rosa Parks. The show pays tribute to Rosa Parks by invoking the quiet dignity and strength that brought the world's attention to the "famous incident," that quickened many feet to the pace of the Civil Rights Movement.
"From the time Ms. Joyce stepped on stage, audiences were enamored with her resemblance, her delivery, and her passion filled with truth and the delicious portrayal of Rosa Parks," said Eileen J. Morris, artistic director of The Ensemble Theatre. "She embraced the essence of a woman that humanized the world."
Ella Joyce was awarded actor of the year last August at The Ensemble Theatre's annual gala where she committed to returning to Houston to garner awareness and support for the long-standing mission of The Ensemble Theatre. Joyce is best known for her television role of "Eleanor" on the family sitcom Roc. Her notable stage work includes creating the role of Risa in August Wilson's world premiere of Two Trains Running at the Yale Rep, the original role of Tanya in August Wilson's world premiere of King Headly II.
"We were happy to honor Ella Joyce with The Ensemble Theatre's 'Actor of the Year' Award in August, and we are delighted that she is returning to Houston to be a part of our 9th Annual Heart of the Theatre subscription drive celebration," said Hasting Stewart, The Ensemble Theatre board president.
The Ensemble remains committed to pursuing its goal of reaching 3,000 subscribers for the "Passport to Adventure: Embrace the Journey" 2008-2009 season. Many supporters are on board early, with more than 1,500 subscribers to date. All Ensemble subscribers and those who purchase subscriptions leading up to the Heart of the Theatre performance are invited to attend the event at no cost. Individual tickets will also be available for purchase. Seats are limited.
Boasting an audience of all ages that's rich in cultural and ethnic diversity, The Ensemble Theatre produces a main-stage season of six contemporary and classic works devoted to the portrayal of the African American experience by local and national playwrights and artists. Everyone still has time to join The Ensemble Theatre's growing audience of arts patrons for the three remaining performances of their six play season: Constant Star (the story of Ida B. Wells), Livin' Fat, and The Wiz.
Ensemble Theatre subscription packages range from $75 to $250, with a 10 percent discount available to those who purchase a subscription through The Ensemble Theatre's website: www.ensemblehouston.com. Patrons may also call the box office at 713-520-0055.