An Evening of Photos, Voices and Fashion Komen Houston Affiliate to hold 18th Annual Pink Ribbon Reception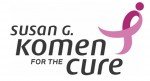 The event, sponsored by Macy's and emceed by KHMX's Michele Fisher, will feature the latest fashions as breast cancer survivors take to the catwalk.  Attendees will also have a chance to vote for their favorite Diva, Dame or Dude of the evening. Each vote is $1 and will help support the fight to end breast cancer.
In addition, the Affiliate will also unveil its latest project, Photovoice.  Developed by Caroline C. Wang of the University of Michigan and Mary Ann Burris, research associate of the School of Oriental and African Studies at the University of London, Photovoice combines photography with grassroots social action.
Komen Houston Affiliate participants were asked to capture and illustrate the barriers that face breast cancer patients by taking photographs and allowing the pictures to speak for themselves. By encapsulating the challenges as seen through their lens, Photovoice allows the community to gain a better understanding of the strides that still need to be made to eradicate breast cancer.
Admission is complimentary for current affiliate members.  Become an Affiliate member online at www.komen-houston.org/PRR to attend.  Membership levels start at $50.