HISD's Chief Academic Officer named as Lone Finalist for Lubbock Superintendent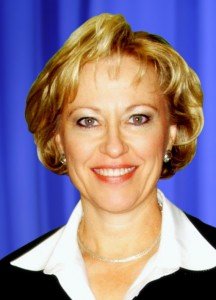 "This is a huge loss for HISD and a huge gain for the Lubbock ISD," said Superintendent of Schools Abelardo Saavedra. "Karen has been a force for improving the academic standing of HISD and its schools. Her leadership, in working with the Board of Education, the regional superintendents, principals, and teachers, has helped HISD to make very strong academic progress during her tenure. We've been blessed to have someone of Dr. Garza's skills and abilities. She will be missed, but we wish her well in her new post and know that great things are in store for the Lubbock ISD. I will be appointing an Interim Chief Academic Officer soon, to help guide the district through the transition while the Board of Education searches for a new Superintendent of Schools."
HISD Board President Lawrence Marshall said, "Karen is a very resourceful and imaginative individual with exceptional leadership and interpersonal skills. She should make an outstanding contribution to Lubbock ISD based on her considerable experience in urban and suburban education."
The academic success of HISD students on the Texas Assessment of Knowledge and Skills (TAKS) test and on the important SAT college-prep exam rose strongly under Dr. Garza's leadership, outpacing state and national averages for progress. Dr. Garza led the development of HISD's ASPIRE program, the school improvement effort that paid more than 18,000 teachers and instructional staff more than $70 million in performance bonuses over the last three years based on the academic improvement of children.
The ASPIRE program also gives schools and the public for the first time a way to see and help the academic progress of every child over multiple years. HISD's "value-added" system of tracking the academic progress of schools and children is a breakthrough being watched closely around the country.
Dr. Saavedra recruited Dr. Garza in the summer of 2005, and she has directed the steady academic improvement of the district ever since. After her first year on the job, the average reading scores of HISD students on the SAT test increased five points while the Texas and national averages fell. The progress continued in 2007, with HISD's reading and math scores rising again while the national averages fell and the Texas average made smaller gains.
Since Dr. Garza began leading HISD's academic effort, her work with the board and Dr. Saavedra to focus on establishing a "college-bound culture" at every HISD school has helped lead the district to significant improvement in college-level work by high-school students and has lead to growth in College Readiness Scores that are outpacing the rest of the state. HISD students took and passed record numbers of college-level Advanced Placement courses in 2006 and again in 2007.
Last year HISD announced that record numbers of inner-city Houston students, most of them living at or near the poverty line, are enrolling in classes at HISD that allow them to earn college credit for free while they are still in high school. A record high 3,302 HISD high school students, many of whom are economically disadvantaged and may never have been able to afford college tuition on their own, are enrolled in "dual-credit" courses this spring to earn college credit for free. That's an increase of 47 percent just since 2007 in the number of dual-credit courses taken at HISD.