KCOH Radio Listener said, the Word Scumbag is Offensive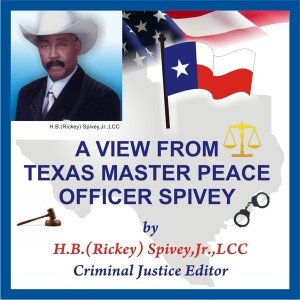 I called Mrs. Denver and we had a dialog about the word scumbag. I told Mrs. Denver that a scumbag was a person who freely chose to victimize people who  also had ancestors who were slaves who suffered severe atrocities but went on in life to obtain the free education available to all free Americans, got jobs, and raised their families without stealing and killing innocent folks. We had a back and forth conversation about the criminals who still don't deserve to be call scumbags, believe me, she stands up for the brothers and sisters who murder and steal, God bless her soul. While I respect others opinions, I have seen too many victims of murder, and I stand by the word scumbag, and I use the term scumbag LOOSELY,  because I have the real word I would like to say, but it can't be printed in a newspaper.
How long can our past history be used to justify the present sorriness of some, who idle hours are wasted on victimizing people would use their past history to enrich their futures and say "never again". Scumbags are people who use the past as an excuse to be nothing but human predators. Scumbags are worst than the slave masters were, at least their crimes were their present. You ever heard of the holocaust? Well the Jews use their past to forge ahead and not become victims twice, you learn from the past. No race should ever use their past as guidelines to be worst than their enemies, but instead to embark upon a new journey of hope, respect and relevant futures awaiting those who take advantage of the opportunities available now.  Mrs. Denver, you sound like a sweet person, and I appreciate your opinion, just don't turn your back on a scumbag, because they will steal you. We can't afford to live in the past, lest you metamorphosis into the dreaded scumbag syndrome. Out of here.
EDITOR'S NOTE: H.B.(Rickey) Spivey, Jr.,LCC has received a "Certificate of Congressional Recognition" for service to his community, a certificate from the "State of Texas House of Representative" for devotion to our community through State representative Garnet F. Coleman, Proclamations from the Senate of the State of Texas, Harris County, and the City of Houston. He also received a "Commendation for Meritorious Service" from H.I.S.D., and is the only recipient of the "Constable A.B. Chambers living Legend Award" . Former Captain Spivey who served under Constable A.B. Chambers is a law enforcement instructor, crime prevention inspector, grant writer, private investigator, and concealed handgun instructor. He is a former member of "Crime Stoppers of Houston", and former candidate for Harris County Constable, Precinct 7. You can contact him at editorial@stylemagazine.com.