Gordon Parks: Crossroads Photographic Retrospective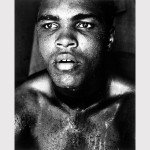 Prairie View A&M University is proud to present Gordon Parks: Crossroads, a 45-photograph retrospective exhibit celebrating the life work of one of America's most accomplished 20th century artists Gordon Parks (1912-2006). A photographer, poet, novelist, composer, musician and filmmaker, Parks spent a lifetime shattering barriers in his pursuit of truth, beauty, social justice and artistic expression. Gordon Parks: Crossroads will be on view in the John B. Coleman Library, 4th Floor Art Gallery, through Sept. 30.
Prairie View A&M University-John B. Coleman Library-4TH Floor
FM 1098 Rd & University Dr
Prairie View, Texas 77446
Viewing hours: Summers hours 12 Noon-5:00p.m., Regular Fall hours starting August 31 11:00a.m.-5:00p.m. Admission is free.
All photographs are courtesy of the Gordon Parks Foundation and the Howard Greenberg Gallery. This show was organized by art2art Circulating Exhibitions.
Parks was born in Fort Scott, Kansas, the youngest of fifteen children of a tenant farmer. His parents were devout Methodists who, despite their extreme poverty, taught their children to value education and equality. He was fifteen when his mother died, whereupon he moved north to Minnesota and supported himself as a brothel piano player and big-band singer (two decades later, while in Paris, he would compose his first piano concerto). In 1938 Parks purchased his first camera at a pawn shop. He pursued his new passion with gusto: within months, despite his lack of formal training, his probing portraits of African-American women were exhibited in the windows of the Eastman Kodak store in Minneapolis.
Parks' initial influences in photography were the celebrated documentary photographers such as Dorothea Lange and Russell Lee who worked for the Farm Security Administration under the direction of Roy Stryker, documenting the debilitating depths of poverty that pervaded the country during the Great Depression. Parks became the first black photographer to join the FSA, and shortly thereafter made his signature image, "American Gothic," while on assignment in the nation's capital. He was in an angry state of mind when he made that photo, having experienced a day of Jim Crow in the restaurants and shops of Washington. Parks recalled the shoot: "It happened in one of the government's most sacred strongholds. I set up my camera for my first professional photograph and asked Ella to stand before the American flag hanging from floor to ceiling, placed the mop in her one hand, a broom in the other, then instructed her to look into the lens."
Yet Parks' vision would not be confined to this one modality. Indeed, even while he pursued numerous hard-hitting documentary assignments for Stryker, he also accepted commissions in fashion and glamour photography, initially for Midwestern department stores, and soon for Vogue and Glamour magazine. "The camera is not meant to just show misery," he explained. "You can show beauty with it; you can do a lot of things. You can show things you like about the universe, things you hate about the universe. It's capable of doing both."
In 1949 Parks became the first black staff photographer at Life magazine, where he would remain on the masthead for a quarter century. With his first two photo-essays for Life – on the gang wars of Harlem, and on the latest Paris collections – he announced his remarkable range. His intimate photo-essays on the Black Panthers, the nascent Black Muslim movement, and the Rev. Martin Luther King Jr.'s death remain classics – "my sentiments lay in the heart of black fury sweeping the country," he later wrote – but equally classic were his extended photo-portraits of cultural icons as varied as Barbara Streisand, Langston Hughes, Alexander Calder, Ingrid Bergman, Duke Ellington and Muhammad Ali. "Success among whites never made Parks lose touch with black reality," Malcolm X wrote in his autobiography.