American Airlines Celebrates 70th Admirals Club Birthday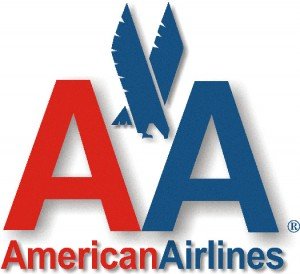 On Thursday, Aug. 13, visitors to the Chicago O'Hare H/K Admirals Club lounge were in for a treat. Chef Duff Goldman from the popular television program Ace of Cakes presented a birthday cake, which he baked especially for the occasion, to the Admirals Club. Customers were invited to enjoy a piece of cake and meet Chef Duff as the Admirals Club 70th birthday celebration continues.
"For seven decades, the Admirals Club has been known for exceptional hospitality and outstanding service, providing travelers with a quiet place to relax or conduct business," said Nancy Knipp, President – Admirals Club. "We're very appreciative of our customers and look forward to showing our gratitude during our 70 days of celebration and the years to come."
Through Oct. 19, customers are invited to experience the Admirals Club legacy and help American commemorate 70 years of Admirals Club service by registering to win one of seven prizes in the birthday sweepstakes. Prizes include a Lifetime Admirals Club Membership; a weeklong luxury vacation in Maui; one night at a Hollywood movie premiere; a ski trip in Vail, Co.; and more. Just for registering, customers will receive a $70 savings offer on an annual Admirals Club membership, whether it's new or a renewal. No purchase is necessary to enter the sweepstakes. Complete sweepstakes rules, Offer Terms and Conditions, and other details – including how to enter, a look back at the Admirals Club history, and much more – can be found at the Admirals Club birthday celebration Web site, www.aa.com/AC70years.
Customers are encouraged to join the fun by sharing their Admirals Club experiences via text, photo or video on the birthday Web site, where they will also find a calendar of celebration activities and a 70-day Admirals Club birthday party blog.
American, a founding member of the global oneworld® Alliance, offers annual Admirals Club memberships for new members ranging from just $350 to $500. One-day passes are available for $50 and may be purchased online, at self-service check-in machines, or at any Admirals Club location.
American's Admirals Club lounges heighten the airport experience and set American apart from other airlines. Amenities vary by location, and include:
• conference rooms
• a multi-functional business center with individual work stations
• personal computers with complimentary high-speed Internet access, PC data ports, telephones, printers, copier and fax service
• a walk up cyber café
• music rooms
• spa-like shower facilities
• complimentary coffee, tea, soft drinks, juices and light snacks, in addition to bar service and food for purchase through the enhanced food and beverage program, Amora™
• children's rooms featuring age appropriate computer and TV programming
To learn more, visit American's Admirals Club Web site at www.aa.com/admiralsclub.