Astros Extend "Kids Free All Summer" and "Price Matters Days" Promotions
JCail | 8/14/2009, 10:04 p.m.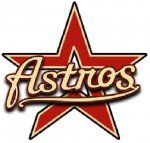 The "Kids Free All Summer" promotion, which is in partnership with Minute Maid, was originally scheduled to end on August 23 but has been extended to include all 16 home games in September. This special offer includes two free tickets for kids 14-and-under with the purchase of each full price ticket at one of the following three levels: Mezzanine ($20), View Deck I ($15), or View Deck II ($12).
The "Price Matters Days" ticket program, presented by H-E-B, now features an additional 10 dates, bringing the total number of dates remaining through this offer to 13. On select "Price Matters Days," fans can purchase a game ticket, hot dog, soda and chips for just $10.00. The offer is valid for the following 13 games: August 23 vs. Arizona; September 4-7 vs. Philadelphia; September 8 vs. Atlanta; September 11-13 vs. Pittsburgh; September 22 vs. St. Louis; September 25-27 vs. Cincinnati.
For additional information or to take advantage of these promotions, visit online at www.astros.com or in-person at the Minute Maid Park Box Office located on Texas Ave.