Anti-Staycation at Almond Resorts in Barbados and St. Lucia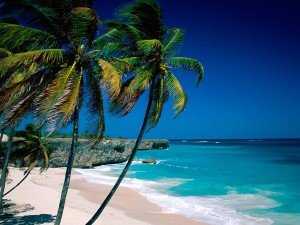 Statistics show, when Americans had a chance to take in new surroundings and face new experiences, few would choose a staycation over somewhere exciting and engaging. At Almond Resorts diversions provided in the all-inclusive price include kayaking, sailing and windsurfing or simply lying in the shade of a palm tree surrounded by warm sands and turquoise waters. Also covered with the one price are activities such as snorkeling, banana boat rides, water skiing, tennis and golf at Almond Beach Village in Barbados or at the St. Lucia Golf and Country Club.
Almond Resorts breaks away from the everyday meals by preparing an eclectic mix of American, European and locally influenced cuisine to appease any appetite. The all-inclusive price provides for unlimited food and beverage, with a choice of a la carte or buffet-style dining in a relaxed or upscale atmosphere, from a private dinner under the stars in Barbados, to Caribbean fusion cuisine at Enid's in Barbados and St. Lucia.
Back at home, vacationers have a hard time relaxing or recharging with the distraction of responsibilities and economic worries in the usual surroundings, but with Almond Resorts' distinctive "For You. About You." concept, guests are able to get out of the commonplace and plan their perfect vacation. From detailed dining arrangements or special celebrations, to finding the perfect pillow or private island tour, everything can be handled through the "For You. About You." specialists to achieve the perfect Caribbean escape.
Almond Resorts also plans an array of activities for all kids from newborn to teenager. Free from parents, children venture to the Kids Club where adventure begins, from creatively concocted games, a limbo dancing class and pirate face painting, to a cricket match, nature scavenger hunt and a cooking class where they learn how to create local dishes.
Almond Resorts boasts all-inclusive properties located on Barbados and St. Lucia. Almond Beach Club & Spa (161 rooms), Almond Beach Village (395 rooms) and Almond Casuarina Beach Resort (289 rooms) are all located on the island of Barbados, Almond Morgan Bay Beach Resort (340 rooms) and Almond Smugglers Cove (357 rooms) are located on St. Lucia.
For more information, visit www.almondresorts.com/specials or call (800) 4ALMOND.