Astros Acquire RHP Matt Nevarez, Two Others, in Exchange For C Ivan Rodriguez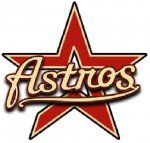 "Pudge did an outstanding job for us and it was an honor to be part of his Hall of Fame career," said Wade. "But the Rangers had significant interest in him and were willing to give up some good young players who can play significant roles with the Astros for years to come."
Nevarez, 22, has posted a 2.83 ERA (11ER/35.0IP) in 34 relief appearances for Hickory (A) in 2009 with nine saves. He's allowed just 22 hits in his 35.0 innings (.177 avg) while striking out 50, for an average of 12.9 strikeouts per nine innings pitched.
The 6-5, 220 lb right-hander was selected by the Rangers in the 10th round of the 2005 June Draft out of San Fernando High School in California. In 107.1 career minor league innings, he has allowed 81 hits while striking out 126.
Rodriguez hit .251 in 93 games for the Astros in 2009 with eight home runs and 34 RBI. On June 17 at Texas, he appeared in his 2,227th career game at catcher to set a new all-time Major League record. Rodriguez also hit his 300th career home run on May 17 at Wrigley Field vs. the Cubs. The Astros signed Rodriguez to a one-year deal on March 20.
IF Edwin Maysonet has been recalled from Round Rock (AAA) to replace Rodriguez on the roster. Maysonet, who hit .235 with a home run and 14 RBI in 59 games at Round Rock, will be in his third stint of the season with the Astros. He hit .309 (17x55) in 20 games in his two previous stints with the Astros with a home run and seven RBI.