American Airlines Recognized for its Diversity Innovations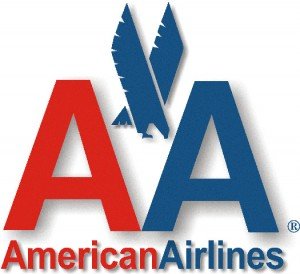 Profiles in Diversity Journal defines innovation as effecting a change in the established order or creating something new. Innovations in diversity can be in the form of new ideas, methods, services, or processes that improve the quality of life or enhance productivity within an organization.
The magazine highlighted American's innovative approach to diversity over the past two years, highlighting its efforts to influence and improve diversity in management and recruitment as well as the company's proactive approach toward workplace equality.
"American has worked hard over the years to be an inclusive employer, and we are truly honored to see our efforts recognized," said Denise Lynn, American's Vice President – Diversity and Leadership Strategies. "Promoting diversity and inclusion is good for our workforce and our customers, smart for our business – and, most important, it is the right thing to do as a good corporate citizen."
This honor is the latest recognition of American's ongoing efforts to encourage diversity and inclusion across all aspects of its business. Earlier this year, American was named one of the "Top 50 Employers in Diversity" by DiversityMBA Magazine. American was the only airline included in the list of "50 Out Front for Diversity Leadership: Best Places for Diverse Managers to Work."
American was also recently honored as one of the nation's Top 50 Employers by readers of Equal Opportunity magazine in that publication's 16th annual survey. In addition, for eight consecutive years, American has received the highest possible score from the Human Rights Campaign, an organization dedicated to promoting and ensuring understanding of gay and lesbian issues through innovative education and communication strategies.
American Airlines promotes diversity and inclusion by creating a workplace environment where all differences are valued and by fostering good corporate citizenship in the community. Among American's national and local community initiatives are the United Negro College Fund (UNCF), Susan G. Komen for the Cure®, the League of United Latin American Citizens (LULAC), and the C. R. P. Future Pilots Flight School, an organization named for legendary Tuskegee Airman Claude R. Platte that teaches at-risk students the basics of flying.
American has a long history of encouraging equal opportunities for minority employees. In 1964, the airline hired the first African-American pilot to fly for a U.S. commercial airline, as well as the first African-American flight attendant. American hired the first female pilot in 1973. Today, approximately 32 percent of American Airlines and American Eagle domestic U.S. employees are minorities, and about 40 percent of the two airlines' employees are female.
Diversity efforts at American are guided in part by a Diversity Advisory Council, which includes representatives from the company's 16 Employee Resource Groups. Now in its 15th year, the Council helps ensure that American is a good place to work for all employees.
To learn more about American's diversity and inclusion efforts, go to AA.com's "About Us" section and select "Diversity & Inclusion," or visit AA.com/newsroom.