Chevron Presents AIDS Foundation Houston's Annual World AIDS Day Luncheon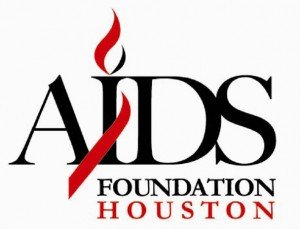 Chevron Presents AIDS Foundation Houston's Annual World AIDS Day Luncheon
WHAT: AIDS Foundation Houston, Inc. (AFH), Houston's oldest and largest AIDS service organization, is hosting its annual luncheon to commemorate World AIDS Day. This year's luncheon chairs will be "Wild About Houston" host Lara Bell and "The Buzzlady" Roseann Rogers.
Chevron Corporation will be honored for its dedication and long-standing support of AFH.
Celebrated worldwide every December 1st, World AIDS Day highlights the progress made in the battle against HIV/AIDS and serves as a reminder of how much still needs to be accomplished in the fight against this deadly disease.
WHY: In Houston there is one new infection every eight hours and 36 percent of new infections occur in young people, ages 15-24. There is no cure for HIV/AIDS. Seventy five percent of AIDS Foundation Houston's clients live on $10,000 or less and lack the resources for housing and basic necessities. .By purchasing a ticket to this event you will be providing needed funds to support AHF's programming in HIV Prevention/Education, food, and housing.
WHEN & 11:30 am. Tuesday, December 1, 2009
WHERE: Four Seasons Houston
1300 Lamar Street
Houston, Texas
TICKETS: Individual tickets $250 & $500
Tables $2,500 and $5,000
DETAILS: For more information or to purchase tickets, please contact Lee Zacharias at 713.623.6796 ext. 278. For more information visit www.AIDShelp.org