Beyonce, Taylor Swift Lead 2010 Grammy Noms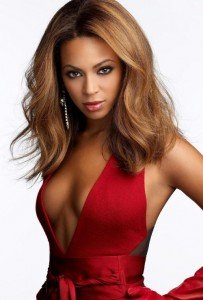 By Alan Duke
CNN/StyleMagazine.com Newswire
The Grammy stage is set for a redux of one of the most infamous moments in music award show history -- when Kanye West interrupted Taylor Swift's acceptance speech after a win over Beyonce at the MTV awards in September.
"Don't worry, Taylor, Kanye West is not here," Smokey Robinson joked as he announced one category during the live Grammy nomination telecast from Los Angeles Wednesday night.
Just seven of the 109 Grammy categories were announced during the CBS telecast, while the rest of the nominations filled 66 pages handed out to reporters.
Beyonce gathered 10 nominations, while Swift, a country-pop crossover sensation, was nominated in eight categories. West got six Grammy nominations, but all were for his collaborations with other artists. His solo performances were snubbed, suggesting there may have been fallout for his antics.
It was when Swift beat out Beyonce for best female video at September's MTV awards that West jumped on stage to declare Beyonce's work superior.
West may have three chances to repeat, since Beyonce and Swift go head-to-head for record, song and album of the year. Lady Gaga was also nominated in those three categories.
Lady Gaga's single "Poker Face" and album "The Fame" helped her to five nominations.
Taylor Swift, just days away from her 20th birthday, crossed genre lines to take top honors at the MTV Music Video Awards, the American Music Awards and the Country Music Awards in recent months.
Jennifer Nettles, half of the country duo Sugarland, said Swift's success is exciting because she "has brought a lot of young people into country music."
The best musical comeback story may be R&B singer Maxwell who has been out of the spotlight for eight years. Maxwell's album "Blacksummers' Night" and hit single "Pretty Wings" brought him six Grammy nominations.
Maxwell performed a musical tribute to Michael Jackson during the nominations show, singing "Lady in My Life," a ballad from Jackson's "Thriller" album.
"I've been gone for eight years," Maxwell said later. "I've been throwing out my trash, buying my milk and living in basic obscurity."
Canadian rapper Drake got two Grammy nominations -- for best rap song and best rap solo performance -- despite that he's never released an album. His hit "Best I Ever Had" was only released on a mix tape. He's still working on his album, which he hopes will be ready for sell in March, he said.
Drake, 23, said when he was a high school student he had trouble falling asleep at night because he would "sit there and dream of hearing my name called at a Grammy nominations press conference."
"It's very surreal," he told reporters.
The Black Eyed Peas earned six nominations, including for a record of the year nomination for their hit "I Gotta Feeling." They performed the song live during the Grammy broadcast.
"With the recession and this environment, it really felt like people needed a pick me up and kind of an escape to feel good," Peas member Fergie said about the song.