Roy E. Disney Dies at 79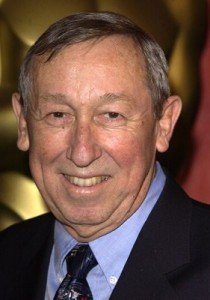 By Alan Duke
CNN
CNN/Stylemagazine.com
Roy Edward Disney, the nephew of Walt Disney, died Wednesday after a yearlong battle with stomach cancer, according to a Walt Disney Company spokesman.
Disney "played a key role in the revitalization of The Walt Disney Company and Disney's animation legacy," the company said.
He died in a Newport Beach, California, hospital at the age of 79.
His father -- Roy O. Disney -- co-founded the Disney entertainment business with Walt Disney in 1923.
Roy E. Disney's 56-year association with the company culminated in 2003 when he stepped down as vice chairman of Disney's board and chairman of the Disney Studio's Animation Department. He kept the title director emeritus and consultant in recent years, the company said.
"As head of Disney Animation, Disney helped to guide the studio to a new golden age of animation with an unprecedented string of artistic and box office successes that included 'The Little Mermaid,' 'Beauty and the Beast,' 'Aladdin' and 'The Lion King,'" the company said.
A private funeral service and cremation are planned, the company said. His ashes will be scattered at sea, it said.
--CNN's Brittany Kaplan contributed to this report.
The-CNN-Wire/Atlanta
TM & © 2009 Cable News Network, Inc., a Time Warner Company. All rights reserved.