Lawrence Beamen - "America's Got Talent" Prodigy Ready for The World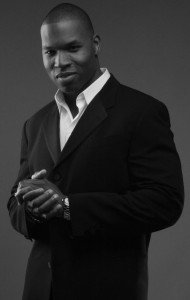 Lawrence Beamen is a singular talent and a dynamic performer who dazzled his audience on "America's Got Talent" with the richness and drama of his classically trained bass-baritone voice. From the beginning, his soulful voice captivated the hearts of millions of viewers, along with the judges. Lawrence is now ready to build on the success and exposure provided by AGT to launch his recording career with a new management team. He is currently in the studio working hard on new and original adult contemporary songs for his first record with top songwriters and producers on what will surely be one of the most highly anticipated releases of the New Year.
"I want to bring authenticity and realness back to music and I want to sing before millions more than who saw me on the show. I want to educate and edify, as well as entertain my audience with the highest quality possible," says Lawrence.
His voice has been compared to the legendary Paul Robeson and unforgettable Barry White and millions of viewers heard that side of Lawrence during his AGT performances and cheered themselves hoarse in appreciation, but on his new record, Lawrence will be singing the songs that he feels he was born to sing, more in the vein of Luther Vandross, Bill Withers and Marvin Gaye. There is no limit to where Lawrence Beamen's artistic capabilities can take him.
With his auspicious national debut on AGT, Lawrence Beamen has announced his arrival and is looking forward to embracing the loving admiration of his millions of fans with his soon to be released hot urban adult contemporary debut album. Until then, look for Lawrence on Red Carpets throughout the coming awards season and on tour at the following dates:
12.26.09 - 12.30.09
Planet Hollywood
Las Vegas
1.13.10
GRAMMY Career Day
San Francisco
1.18.10
Martin Luther King Awards Dinner
Sheraton Hotel - 811 7th Ave
New York City
1.24.10
UC Santa Cruz Chocolate Festival
Santa Cruz