ACPS Findings of Six Clinical Research Studies at the 19th Congress of ISAPS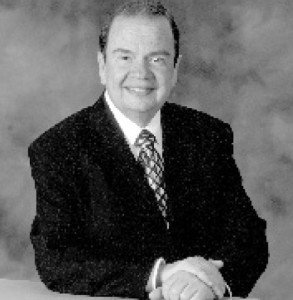 [caption id="attachment_4356" align="alignleft" width="293" caption="Dr. Amado Ruiz-Razura, M.D., FACS, FICS, the clinical director of the Houston-based ACPS Center for Clinical Research and Plastic Surgery Education"]
The Aesthetic Center for Plastic Surgery (www.mybeautifulbody.com), one of the largest private plastic surgery group practices in Texas, is accelerating its effort to help cosmetic surgeons around the world improve patient outcomes. Amado Ruiz-Razura, M.D., FACS, FICS, the clinical director of the Houston-based ACPS Center for Clinical Research and Plastic Surgery Education, will present the findings of a total of six research studies accepted at the 19th Congress of the International Society of Aesthetic Plastic Surgery (ISAPS).
The studies explore important issues, including how to reduce the risk of blood clots during or after long operations, how to improve the likelihood that patients will comply with doctor's orders using compression garments during the recovery period and how to potentially acquire fat cells extracted during liposuction or tummy tuck procedures.
"Patient safety is our primary concern at ACPS, so we are very proud to be able to share our findings with plastic surgeons from around the world, which will benefit patient care worldwide," said Dr. Ruiz-Razura. "Best of all, through our commitment to continuing in the forefront in aesthetic surgery and clinical research, our patients in Houston benefit from the latest and safest techniques available today."
German Newall, M.D., FACS, a co-founding member of ACPS, has conducted a study to prevent blood clots (thromboembolism) in high risk aesthetic surgery patients. It involves over 2,000 cases operated in the past three years involving tummy tuck, large volume liposuction and body contouring procedures performed simultaneously. While not common, blot clots can occur during or after these long duration procedures – particularly among obese patients, with a high body mass index ( >30) and those using birth control pills or receiving hormonal replacement therapy. A meticulous and comprehensive approach by the surgeon and the patient is necessary to prevent serious complications.
However, Dr. Newall found that using Enoxaparin, a low molecular weight herapin that thins blood, can significantly reduce the risk of blood clots. The study also recommends that patients receiving estrogen therapy should be taken off the treatment for at least three to four weeks before surgery to prevent the formation of clots.
Another study by Henry A. Mentz, M.D., co founder of ACPS, opens the door to what may become a major trend in cosmetic surgery: acquiring fat cells to produce stem cells that will target the aging process and rejuvenate specific facial tissues.
Dr. Mentz's study examined how to isolate stem cells from the fat recovered during procedures such as a tummy tuck or liposuction in order to manipulate the cells, making them safe to inject under the skin of the patient's face to smooth wrinkles and lines.
A third study by Dr. Ruiz-Razura, found that the latest generation of fabrics for compression garments called ComfortWeave, which are worn by patients after liposuction and body contouring surgery, help achieve superior results compared to traditional fabric, called PowerNet. Patients, who typically are asked to wear compression garments for several weeks following surgery, reported the newer material provided better support, comfort and softness than conventional materials. As a result, patients had better compliance with the new fabric and are more likely to wear the garments, which can accelerate the healing process and improve the results.
The six ACPS papers will be presented at the 19th Congress of ISAPS, scheduled for February 10-13 in Mebourne, Australia. The event attracts plastic surgeons from around the world. More information is available at www.isaps.org.
The Aesthetic Center for Plastic Surgery was founded in 1996 by Dr. Christopher K. Patronella, Dr. Henry A. Mentz, III, and Dr. German Newall. Today, ACPS has seven surgeons and a highly trained and professional staff that works with thousands of patients each year to achieve their appearance goals. ACPS also features the Center for Clinical Research and Plastic Surgery Education to educate, evaluate and offer the latest and safest techniques in aesthetic plastic surgery. For more information, an appointment or a complimentary consultation, visit www.mybeautifulbody.com or call (713) 799-9999.