2008 Back to School Wellness Plan
Tonja Ward | 2/19/2009, 7:08 p.m.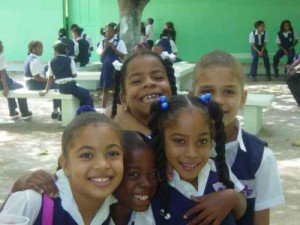 With school starting soon, now is the time to do your game plan to make the most of this year!
To get you started, we have just the plan! It's the "FITatudes 3 – Back-to-School Game Plan for Success." These winning wellness strategies for a successful school year are designed for the whole family and will keep everyone involved.
Winning Strategy No. 1 – PLAN AND PRIORITIZE
o Start by making sure you have updated medical records, if not set doctors appointments now!
o Purchase a large family calendar and write down ALL school and extra curricular activities.
o Mark busy days and nights and think about what meals will work well on those days.
o Contact family and friends and solicit their support (e.g. on those super busy days).
o Help your child(ren) with goal setting. Start a small journal book for your child(ren) and have them write down goals for their behavior and attitude toward school, staying organized, the types of grades they'd like to achieve in school, and what it will take to achieve these goals. Put dates to these goals, so they can begin to look forward to reviewing them with you during the year.
o Plan some fun time, too!!
Winning Strategy No. 2 - HEALTHY FOOD AND PROPER HYDRATION
o Schedule a few family meetings throughout the year to discuss school lunch options and remind them to listen to their bodies and eat when hungry and stop when full while at school.
o Discuss the importance and connection between healthy eating and ability to focus and concentrate and get good grades. Find articles to share with your family and talk about over dinner.
o Check out www.laptoplunches.com for a few quick easy tips and ideas for lunch. If you order their lunch boxes, they have a book that provides even more tips. And Parents, you may even consider these boxes for your lunches as well!
o Encourage your children to assist with the grocery list.
o We recommend purchasing a water bottle – preferably stainless steel since plastic water bottles leach chemicals when heated or reused.
o Have water-drinking goals – encourage the whole family to drink water during the day rather than sugary drinks!
Winning Strategy No. 3 - REST
o Plan to "settle down" each day. What will your family do to wind down for the night before bed? Perhaps your child can read for 15 minutes or take a bath or listen to soft music. Remember, we are readjusting from summer's late nights and fun in the sun.
o Start mimicking your school schedules this week since school starts in a few weeks. Get the kids to bed early to see what time they naturally get up on their own. Of course, this may require some skillful negotiation.
o Special NOTE TO PARENTS: This strategy is for parents too!!
Enjoy the final days of summer using these tips and you can look forward to a fantastic school year.