Llewelyn-Davies Sahni Builds Team with Addition of LEED Accredited Architect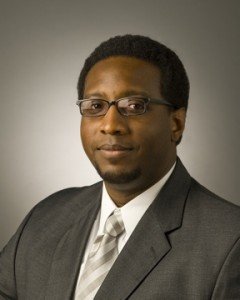 Llewelyn-Davies Sahni (LDS), a leading architecture and urban design firm, announces the addition of LEED Accredited Professional James Anderson to their growing ranks.
James Anderson joins LDS as a Project Designer. In his role at LDS, Anderson will have extensive involvement in the firm's efforts on projects for METRO University Line and HCC Central Campus.
He joins the firm with 10 years of experience in architectural design and management. Anderson has worked on projects across a wide range of sectors, including higher education, recreation and entertainment, transit and government facilities. His diverse range of projects includes downtown Houston's 14-acre park Discovery Green, the renovation of Jones Plaza in Houston and "Make it Right NOLA," the New Orleans sustainable housing prototype for the Lower Ninth Ward. His experience includes translating design philosophies to the built environment, exploring different design strategies and typologies during design development and carrying them through documentation and construction.
Anderson is a graduate of Louisiana State University with a Bachelor Degree in Architecture.
"We are thrilled to have James join the LDS team," said Randhir Sahni, president of Llewelyn-Davies Sahni. "His vast industry knowledge and experience is extremely beneficial to our company and to the services we offer our clients."