Houston Wellness Association to Honor Local Legends at 2nd Annual Salute to Black History Luncheon
JGoode | 2/20/2009, 10:05 p.m.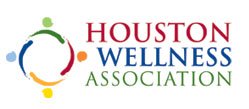 The HWA invites you to join them in honoring some legendary Houstonians who have given their all to the field of health and wellness and have made significant contributions to the community. This year's honorees include:
• Judith B. Craven, M.D., M.P.H.
• Glover O. Johnson, D.D.S.
• Ronald Johnson, D.D.S.
• Lovell A. Jones, Ph.D.
• Lois Moore, B.C.N., M.Ed.
• Institutional Honoree: Texas Children's Hospital Project Medical Home
This is the second award within two months for Dr. Lovell Jones, professor of Health Disparities Research, and director of the Center for Research on Minority Health at The University of Texas M. D. Anderson Cancer Center. He was awarded with the 2008 Health Disparities Excellence Award by the National Institutes of Health (NIH) in December. The award recognizes pioneers for their contributions toward eliminating health disparities in minority communities.
"Dr. Jones' work on cancer health disparities has impacted the lives of millions of individuals affected by cancer," said John Ruffin, Ph.D., director of the National Center on Minority Health and Health Disparities (NCMHHD). "His contributions to the science of eliminating health disparities have transcended the realm of cancer research, and is shaping the way that health disparities are addressed domestically and globally through policy and practice. Nations have benefited from his expertise from Mexico, Lesotho, to Australia. Despite his demanding clinical and research schedule, he has dedicated himself to mentoring and molding future leaders who can continue to advance science, practice, and policy to eliminate health disparities."
We must support this event and honor Dr. Jones and the other trailblazers who are making a difference in the health and well being of African Americans. Tickets for the event are $25 and can be purchased online at www.houstwellness.com. There is limited seating at the Power Center so you are encouraged to purchase tickets in advance.
The event has been well received by the business community and is being sponsored in part by the following organizations:
• Advocare International - Betty Phillips, Independent Advisor
• Cancer Counseling Inc.
• CYBEX
• Health & Fitness Sports Magazine
• Healthy Lifestyle Nutrition
• Houston Business Journal
• Madison Benefits
• Neighborhood Centers, Inc
• Ofis Communications
• SightLine Medical Center
• Texas Chiropractic College
• Tex Us Too!
• VCI Group
There are still corporate table and sponsorship opportunities available. To sign up, please contact Bill Krull, Membership and Development Director, at bkrull@houstonwellness.org or call 713.357.9516.
The Houston Wellness Association (HWA) is a not-for-profit organization with a mission to advance the health and well-being of our community and the economic vitality of our wellness sector with the vision to transform Houston into a widely-modeled, innovative city of healthy living.
The HWA was established as an outgrowth of the Mayor's Wellness Council in December 2006 with the aim to maximize the strengths of the Houston economy and its entrepreneurial character to create a private sector wellness initiative that will help our city's healthcare crisis by providing preventative goods and services to all sectors of our community.
The HWA will Do Good by Doing Wellness, meaning that a thriving wellness industry will bring more attention, interest, choices and greater opportunity to improve health and wellness for all Houstonians.
The African American Special Interest Group was created to help Association members better meet the wellness oriented needs of the African American Market Place and to build membership from this sector. You can join by simply logging onto www.houstonwellness.org and clicking on Membership.