A Changing Washington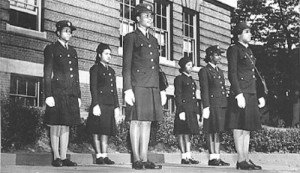 If a family pet died, it would have to be buried at a blacks-only cemetery.
"The owner stated that he assumed the dogs would not object, but he was afraid his white customers would," said a 1948 report on "Segregation in Washington."
Washington was largely a segregated city until the mid-1950s, a place where new students at Howard University were "briefed on what we could and couldn't do," recalled Russell Adams, now a professor emeritus of Afro-American Studies.
"If you go downtown, don't try to eat," he said. "And don't try to buy stuff you didn't need, like shoes."
The major reason for the segregation was less geography than politics and custom. The city was ruled by Congress, and the key committee chairman or members were often white Southerners who boasted back home about their ability to keep the races separate. Sen. Theodore Bilbo, D-Miss., a member of the Ku Klux Klan and the author of "Take Your Choice, Segregation or Mongrelization," headed the District of Columbia panel from 1945 to 1947.
Washington didn't have the widespread Jim Crow laws that ruled much of the Deep South; in fact, when the District briefly had home rule after the Civil War, laws gave blacks equal rights in public places. But the laws were forgotten and the city "operated as if there were Jim Crow laws," said Jane Freundel Levey, a historian for Cultural Tourism DC.
Blacks could get served at lunch counters, but they had to stand and eat. At the leading department stores, clerks "turn their backs at the approach of a Negro," the 1948 segregation report found. Most downtown hotels wouldn't rent rooms to blacks.
Some laws and rules separating blacks and whites were on the books. Schools were segregated. Segregation of federal offices — as well as restrooms and cafeterias — became widespread during the Woodrow Wilson administration, starting in 1913. In some post offices, partitions were erected to keep the races apart at work.
Housing covenants barred blacks from many neighborhoods, often squeezing them into substandard housing. A 1948 survey found that black families were nine times as likely as whites to live in a home needing major repairs, four times as likely to lack a flushing toilet and 11 times as likely to lack running water.
The Washington Real Estate Board Code of Ethics in 1948 put its view in stark terms: "No property in a white section should ever be sold, rented, advertised or offered to colored people." The Supreme Court that year declared such restrictive covenants unenforceable.
The barriers began to break down in the years after World War II, but slowly.
Actors' Equity pressured its members not to perform at segregated venues, such as the city's historic National Theatre.
"We state now to the National Theatre — and to a public which is looking to us to do what is just and humanitarian — that unless the situation is remedied, we will be forced to forbid our members to play there," the group, which represents thousands of actors and stage managers, announced in 1947.