Michael Vick Begins Efforts to Return to Football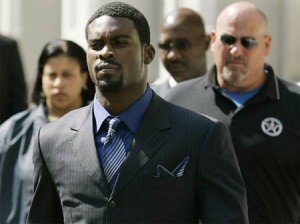 Former star Atlanta Falcons quarterback Michael Vick is now a free man. His 23 months prison term including the last two months under house arrest in Hampton, Virginia ended last week. The 29-year-old Vick had been convicted of financing an illegal dog fighting operation.
He now has the task of convincing NFL Commissioner Roger Goodell to allow him back into the league. The Falcons released him from contract in June. But his representatives say they expect he will be picked up by another team soon. Vick had been rated one of the most talented players in the National Football League.