Breast Cancer: Two Years Later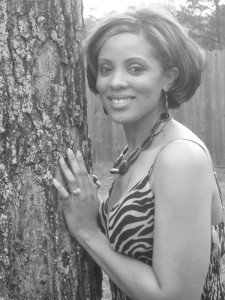 [caption id="attachment_8907" align="alignleft" width="225" caption="Crystal Brown-Tatum"]
April 24, 2009. Two years since my diagnosis of Stage IIIA breast cancer. It was a day to celebrate and a day to reflect. 18 months out of aggressive chemotherapy, my body is returning to "normal" and my overall health is improving. PET scans can not find anymore cancer in my body. Mentally, I am strong but emotionally, I can never forget how cancer has affected my outlook on life.
As I trek along on my own personal cancer journey, I meet so many others affected by breast cancer. It fascinates me how survivors bond despite different ethnic and social backgrounds. Some survivors are doing better than others and that pains me. I offer words of encouragement and share my story with the hope that they will be inspired to never give up hope on a cure.
My port-a-cath scar still brings on questions of curiosity. "What's that scar from?" Many are surprised when I tell them that is where I received chemotherapy injections. "But your hair! Is that a wig?" I always laugh. People often forget that hair grows back. In fact, after chemo, it tends to grow back thicker with a different texture grade.
Often when I flash my driver's license, women will comment that I cut my hair. "No, I actually shaved it off" is my reply. I never let a moment to share my experience with another women slip by. It is my new mission-raising awareness of breast cancer in young women.
Although I am grateful for the last two years, I accept that my cancer could have been caught earlier. I should have gone to the doctor immediately when I discovered the lump in my armpit area. I was too busy with work and other matters that I let my own health sit on the backburner.
April 24, 2007 wasn't the day that I was told I was going to die. It was the date that I truly begin to live.
Crystal Clear Communications