M. D. Anderson Hosts 7th Annual Health Disparities Workshop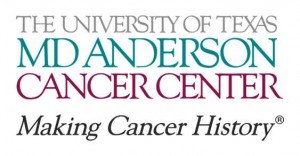 M. D. Anderson Cancer Center will host its 7th annual Disparities in Health in America Summer Workshop, June 20-26 in Hickey Auditorium.
Along with a wide array of presenters and panel discussions, the workshop will feature CNN's tenured senior medical correspondent, Elizabeth Cohen. Known for her award-winning stories and "Empowered Patient" column, Cohen will preview the new "Black in America 2" series that will broadcast in July.
The week-long workshop, chaired by Lovell A. Jones, Ph.D., director of CRMH, founder of the Health Disparities, Awareness, Research & Training Consortium (HDEART) and professor in the Department of Health Disparities Research at M. D. Anderson, will bring together experts to address a comprehensive approach to the issue of health disparities. Topics include global inequalities in medical and health care, knowledge-based information on social, behavioral and medical determinants of populations' health, and the role of health professionals in eliminating disparities. President Barack Obama's Health Reform Agenda will be discussed in this context as well.
The annual workshop primarily targets health educators, policy experts, clinicians, nurses, school administrators, community members, researchers and students, but is open to the public. Those who complete the workshop can receive Category I continuing education contact hours (CECH) and social work continuing education units (CEU). Some students may qualify to earn up to three semester credit hours.
The deadline for advanced registration is Friday, June 5, 2009. Fees vary, with students and HDEART members receiving reduced rates from the full rate of $350. Those interested may visit the Center for Research on Minority Health Web site or call 713-563-4005 for more information.