Britney Spears To Return To Toyota Center Sept. 16!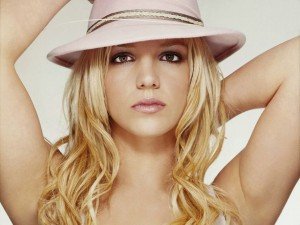 Britney Spears in association with AEG Live is bringing "The Circus Starring Britney Spears" back to Houston at Toyota Center on Wednesday, September 16. Tickets go on sale Friday, June 19 at 9:00am and are available online at www.ToyotaCenterTix.com , charge by phone at 1-866-4-HOU-TIX, and select Houston area Randalls locations. Tickets will be available at the Toyota Center Box Office beginning Monday, June 22 at 9:00am.
"The Circus Starring Britney Spears" is a dazzling display of music, dance, magic and theatrics. With its cast of nearly 50 dancers, magicians, clowns and acrobats, and a traveling staff of over 200, the 50 million dollar extravaganza travels with an unprecedented 60 tons of equipment in 34 trucks for what has already proven to be the most electrifying musical event ever.
"The Circus Starring Britney Spears" kicked-off in New Orleans, LA on March 3, "The pop star…pulled out all the stops before a sell-out crowd of 16,400 to launch her much anticipated world tour," stated Reuters. To date, the Circus is the highest grossing tour of 2009 in North America.
Britney is currently touring Europe to raves reviews. "The Circus starring Britney Spears, the relentlessly high octane and superbly choreographed affair delighted 23,000 assembled fans" claims the UK's Daily Mail, and The Financial Times stating "…with costume changes, a mini-magic show and blingy bicycles, the presentation was a feast for the eyes."
"I'm so excited to bring The Circus back to North America. I've made some really cool changes to the show that I think my fans are really going to love. I also get to bring the show to some new cities we missed the first time around," says Britney.
Tickets go on sale beginning Friday, June 19. Fans can visit www.BritneySpears.com for tour and ticketing information.
Britney Spears is one of the top-selling artists of the last decade, and to date she has sold in excess of 63 million albums worldwide: …Baby One More Time (1999); Oops!... I Did It Again (2000); Britney (2001); In The Zone (2003) and Blackout (2007). Her current album Circus released on her birthday, December 2, 2008, debuted No. 1 in six countries including Canada, Switzerland, Mexico, Brazil, Japan, and Top 10 in an additional seven countries.