Fashion Group Intl-Houston Honored in NYC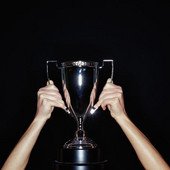 The membership award was given to organizations with successful planning strategies implemented to target new candidates, in which the organization has seen tremendous growth. Programming was given as an honorable mention for the Home Trends event, which featured the 2009 Fall Trends in the home. The last award was a huge highlight for the evening; FGI received recognition for having astonishing website improvement.
The goals of FGI Houston are: to provide a public forum for examination of important contemporary issues in the business of fashion; to present timely information regarding national and global trends that have an effect on the fashion industries and to attain greater recognition of men's and women's achievements in fashion. In addition, FGI wants to provide networking functions to enhance interpersonal contacts for members and make FGI the premiere organization on fashion, home and beauty.
FGI encourages all members and future member's to attend these upcoming events they are as follows:
July 22nd – Business Building Event- "Luxury in Today's Economy" at Porsche West Houston
September 30th – Business Building Event – "Effective Business Marketing Through Media" at Cierra Furniture
November 3rd – "Night of Stars" featuring seven of Houston's top fashion designers at The Junior League
FGI is a global, non-profit professional organization with 5000 members in the fashion industry including apparel, accessories, beauty and home. FGI's mission is to be the pre-eminent authority on the business of fashion and design and to help its members become more effective in their careers. To learn more about becoming a member and events of FGI Houston chapter visit www.fgihouston.org or contact Kathy Ellis at kellies@leifers.com.