Rice Finishes Undefeated at Houston College Classic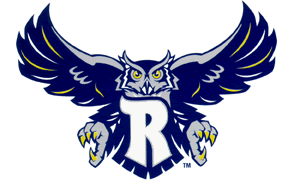 tonight at Minute Maid Park, with Rice University taking home the best record (3-0) of all Classic participants.
Rice entered the weekend tournament ranking 10th in Baseball America's weekly poll and improved their stock
with victories over ranked opponents UCLA (No. 9), Texas A&M (No. 1) and Baylor (No. 6). The Owls also placed
three players on the Houston College Classic All-Tournament Team, including the Classic's Most Outstanding
Player RHP Ryan Berry. The full team is listed below:
C Chris Wallace, Houston .429 BA (3x7), 2HR, 3RBI, 4R, 2BB
1B Casey Haerther, UCLA .667 BA (8x12), RBI, R, 2BB
2B Eddie Murray, UCLA  .400 BA (4x10), 2RBI, R
3B DJ Crumlich, UC-Irvine .571 BA (4x7), HR, 2RBI, 6R, BB
SS Joey Hainsfurther, Baylor .625 BA (5x8), 4RBI, 3R, 4BB)
OF Blair Dunlap, UCLA  .417 BA (5x12), R
OF Ryan Fisher, UC-Irvine .400 BA (4x10), 3RBI, R
OF Chad Mozingo, Rice  .455 (5x11), 3R, BB, SB
DH Aaron Miller, Baylor  .375 (3x8), RBI, 3 BB
P Ryan Berry, RHP  1-0, 1GS, 9.0IP, 2H, 0ER, 0BB, 12SO
P Gerrit Cole, UCLA  0-1, 1GS, 6.0IP, 2H, 0ER, 5BB, 8SO
P Mike Ojala, Rice  NR, 1GS, 6.2IP, 12H, 2ER, BB, 11SO
P Kendal Volz, Baylor  1-0, 1GS, 7.0IP, 4H, 0ER, 3BB, 6SO
Houston College Classic Most Outstanding Player: RHP Ryan Berry
This year's field included Rice, the University of Houston, Texas A&M, Baylor, UCLA and U.C. Irvine. Five of the
teams in the tournament were ranked among the top 10 nationally in Baseball America's current poll coming
into this weekend, including Texas A&M (No. 1), U.C. Irvine (No. 5), Baylor (No. 6), UCLA (No. 9) and Rice (No.
10).