ASTROS Name Arnsberg Pitching Coach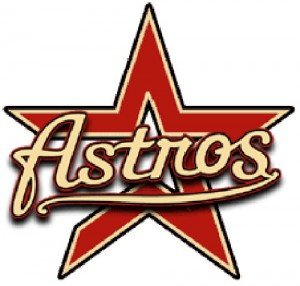 Arnsberg, who joins the Astros organization for the first time in his career, has served as the Toronto Blue Jays pitching coach for the last five seasons since being named to the role on Oct. 4, 2004. The 2010 season will mark his 10th season as a Major League coach.
"Adding Brad Arnsberg to our staff represents a huge step in the right direction," Wade said. "Brad has a wealth of Major League coaching experience and has a proven track record of success working with both veterans and younger pitchers. He is a key hire for the Astros."
Arnsberg, 46, began his coaching career overseas with the Wei-Chen Dragons of the Taiwan Professional Baseball League in 1994. From 1995-99, he coached in the Texas Rangers minor league system before starting his career as a Major League coach with the Montreal Expos in 2000. He served as bullpen coach before being promoted to pitching coach during the 2000 season. He was named the Florida Marlins pitching coach in 2002 and joined the Blue Jays organization in 2004 as the Triple A pitching coach.
"I am elated and excited to join the Astros family," said Arnsberg. "I want to give a special thanks to the Toronto Blue Jays for everything they have done for me over the last five years and for understanding that I am closing one chapter of my life and opening another. I am overwhelmed with gratitude for the amount of confidence that Drayton McLane, Ed Wade, Brad Mills and Dave Gottfried had in me to entrust me with this group of Astros pitchers, and I promise not to let them down."
The former right-handed pitcher and Arlington, Texas resident was selected in the first round of the 1983 June Draft by the Yankees. He pitched 10 seasons between 1984 and 1993, spending time in the systems of the Yankees, Rangers, Indians, Cubs, Athletics and Cardinals. In 94 career Major League games, including four starts, with the Yankees (1986-87), Rangers (1989-91) and Indians (1992), he was 9-6 with a 4.26 ERA (75ER/158.1IP).
Arnsberg was a member of the 1992 Triple A Iowa team, which was managed by current Astros Manager Brad Mills.
"I have known Brad a long time and am thrilled about adding him to the staff," Mills said. "He is a top notch competitor whose name was at the top of our list."
Blum, 36, hit .247 (94x381) with 10 home runs and 49 RBI in 120 games with Houston in 2009. He owns a .262 (386x1494) average with 44 homers and 206 RBI in 487 career games as an Astro, and in 11 Major League seasons since 1999, Blum has hit .250 (921x2687) with 193 doubles, 95 homers and 446 RBI in 1256 games. The 2010 season will mark Blum's fifth as an Astro.
"You get the consummate professional in Geoff, and anytime you can add that it makes your ballclub's lineup look better and makes the whole ballclub better," Mills said. "The news that Geoff was coming back for next season was sure nice to hear."