Event Planner Finds Goodwill Amidst Tragedy, Initiates Project Dream Wedding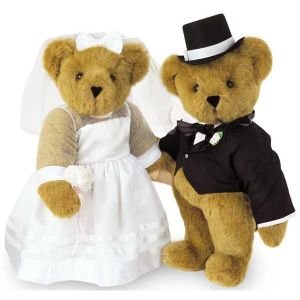 and a community inspiration. The event itself will take place in June of 2010. Response from local wedding and event vendors however has already been motivational. Many seemed touched by the circumstances and the significance behind the project.
Earlier this year, event planner Alicia began planning her own wedding ceremony. While planning, Alicia and her fiancé discovered they were expecting their first child. Unfortunately, Alicia began experiencing compilations after a few months and had to be placed on bed rest – thus halting their wedding plans. Tragically, the complications eventually forced her into premature labor. The child did not survive. The event planner found herself, and her family, struggling to manage. "I had to make myself think of the positive things I still had. It was the only way to get through", she recalled.
The young couple decided to move forward with their wedding planning. "Once I realized that my love and the thought of my wedding were reason to smile again, I thought I should give that to all of our family members as well. After all, this was the first grandchild on both sides and everyone was so involved. They could all use a good smile as much as I could", Alicia said. She immediately started reaching out to wedding vendors to participate in Project Dream Wedding.
The idea is simple, but the message speaks volumes. Budding event and wedding vendors offer
discounted products or services to the cause of the project. In return they will be highlighted through the sharing of the story via media outlets such as magazines and television programs. Those who come across the story will be exposed not only to great businesses to utilize in their own upcoming events; they'll also get to see the spirit of those businesses. For example, one vendor gave this as his reason for wanting to participate in the project "The timing of your project is auspicious to me. My neighbors and dear friends experienced a lost pregnancy earlier this year, but they turned around and celebrated their wedding this past weekend". It is as if the thought of gaining exposure for his business plays backseat to wanting to support a group of family and friends.
The hope is that this project will send a clear message: Celebrate Life, even in difficult times and help those around you to do the same. Alicia says she hopes people get the message. "I really hope the idea catches on and it becomes an annual thing. Next year some other deserving family can celebrate in this way, and more lovely vendors can participate, and more people will be inspired", she said.
The project is still in need of participating vendors, as well as media partners. Anyone wanting to participate, offer suggestions or the like is encouraged to contact in order to achieve a true sense of community involvement.