maurices Collects Toys to Bring Holiday Joy to Area Children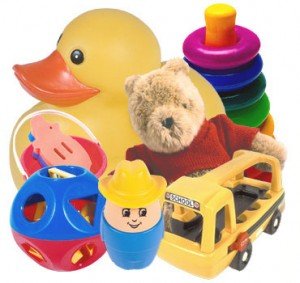 maurices is pledging to do its part. The fashion retailer for young women has become a new national partner with Toys for Tots and will collect toys for disadvantaged children at its Brazos Town Center II location.
All new, unwrapped toys collected from November 19 to December 10 at maurices, 23901 Brazos Crossing Blvd., Rosenberg, will be distributed to local families by Maurices. As a special thank you, maurices will give those who make a donation a coupon for 20 percent off a regular-priced item.
"Many families are facing difficult times," said maurices Store Manager Amy, "but we want children to still experience the joys of the holiday season. Our hope is that this toy drive brings lots of happiness and unending smiles to the young people in our community."
Gifts are needed for children of all ages. "It's so much fun to buy little dolls and toy trucks," said Quimby, "but we're also encouraging customers to think about buying presents for tweens and teens who are sometimes forgotten. Things like board games, books, fragrances, jewelry and accessories make great gifts for older children."
The goal of Toys for Tots is to deliver a message of hope, through a new toy during the holidays, to less fortunate youngsters. The organization estimates that there will be 1 million more children in need this holiday season.
"We're so grateful to maurices for becoming one of our newest national partners," said Bill Grein, Toys for Tots vice president of marketing and development. "Many of their 730 stores are located in smaller markets where there may not be a lot of programs for disadvantaged children. Their partnership will help us bring more smiles to more children this year, which is terrific."