PHA Commission Considers Costs Share of Ship Channel Maintenance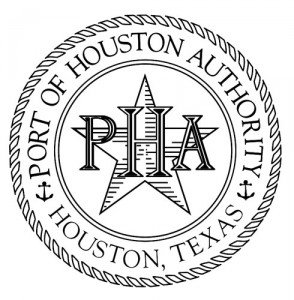 The Port Commission of The Port of Houston Authority (PHA) will consider authorizing up to $20.1 million for the port authority's share of the 2010 costs for construction and rehabilitation of dredged material disposal and beneficial use sites for the Houston Ship Channel on Tuesday, November 17, beginning at 9 a.m. in the boardroom of the PHA Executive Building, 111 East Loop North (Exit 29 off Loop 610) in Houston. Chairman Jim Edmonds will preside over the meeting with Commissioner Steve Phelps, Commissioner Jim Fonteno, Commissioner Kase Lawal, Commissioner Jimmy Burke, Commissioner Janiece Longoria, and Commissioner Elyse Lanier.
In addition, commissioners will consider matters involving the purchase of deregulated electricity, group employee insurance, delinquent taxes and continued participation in the innovative Clean and Green Port of Houston program.
FINANCE & ADMINISTRATION MATTERSCommissioners will consider awarding $13.1 million in contracts for group employee medical, life, long-term disability, dental and vision coverage for all employees, retirees and eligible dependents of PHA and partner organizations.
FACILITIES MATTERSCommissioners will consider authorizing PHA Executive Director Alec Dreyer to enter into a three-year, up to $18 million, contract on behalf of the PHA with one of three retail electric providers to purchase deregulated electric power. The three providers-- Gexa Energy LP, Suez Energy Resources NA Inc. and Texas General Land Office -- were short-listed from among seven companies that were evaluated. Because of the volatility of the energy market, PHA staff recommended allowing the executive director this flexibility to aid getting the best rates.
LEGAL MATTERSCommissioners will consider authorizing the sale of PHA unlimited tax refunding bonds in an effort to realize savings on behalf of Harris County taxpayers who approved issuance of the bonds in 1993 and 1999.
OPERATIONS MATTERSThe commission will consider awarding National Cotton Inc. contracts of $187,978 and $119,021 for the respective purchase of new engines, transmissions, generator and accessories and installation of those components on the Houston Ship Channel public tour boat MV Sam Houston. The project would be funded by an American Recovery and Reinvestment Act National Diesel Funding Assistance Program grant designed to reduce diesel air emissions.
Commissioners will consider approving amendments to and reissuance of PHA Tariff Nos. 8, 14 and 15 to permit an average 2-percent revenue increase at its Turning Basin terminals and 3-percent revenue increase at its Barbours Cut and Bayport container terminals. The changes, if approved, will go into effect on January 1, 2010.
PLANNING & ENVIRONMENT MATTERSCommissioners will consider authorizing payment of up to $20.1 million to the U.S. Army Corps of Engineers (Corps) for PHA's share of expenses associated with the construction and maintenance of dredge disposal and beneficial use sites along the Houston Ship Channel. The payment is a requirement of a 1998 agreement between PHA and the Corps that calls for PHA to contribute 25 percent of the total costs associated with the beneficial use sites
PUBLIC AFFAIRS MATTERSCommissioners will consider approving a one-year, $75,000 agreement with Buffalo Bayou Partnership Inc. to help fund the 2-year-old Clean and Green Port of Houston program. The program, which has been carried out in partnership with Harris County Flood Control District, Harris County Precinct 6 Constable Victor Trevino and Harris County Community Supervision and Corrections, calls for the collection and removal of plastic, aluminum and glass containers from Buffalo Bayou, its banks and the Turning Basin of the Houston Ship Channel. Since its inception, the program has resulted in the removal of 4,590 cubic yards of refuse from the venerable Houston waterway.
CONTACTSLisa Ashley-Whitlock, Communications Manager
Office: (713) 670-2644 Cell: (832) 247-8179, lwhitlock@poha.com
Argentina M. James, Director of Public Affairs
Office: (713) 670-2568 Cell: (713) 306-6822, ajames@poha.com