Sisters Network Inc Responds to New Mammography Guidelines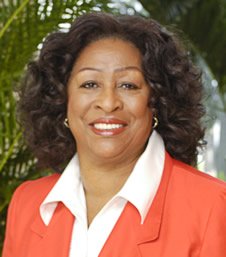 Sisters Network Inc., the only national African American breast cancer survivorship organization today announced the organization's concern regarding the suggested revision of mammography screening guidelines presented by the U.S. Preventive Services Task Force comprised of an independent panel of experts in prevention and primary care.
The task force iew recommendations urge women to start regular breast cancer screening at age 50, not 40 and recommends women should have mammograms every two years, rather than annually. The panel also recommends women should stop conducting breast self exams as they have no value.
Breast cancer is the most common cancer among African American.The incidence rate of breast cancer is higher among younger African American women (under age 40); than among white women. The incidence rate of breast cancer is 12% lower in African American women; however, the mortality rate is higher compared to white women.
"The recommended change to the initial mammography screening is very alarming, particulary for African American women who have the highest incidence rate of breast cancer before the age of 40. Before the current baseline is raised, we should investigate reducing the initial mammography screening requirements, " said Karen E. Jackson, Founder/CEO. "While Sisters Network Inc respects the US Preventive Services Task Force, our organization will continue to support the previous baseline recommendation to have mammograms starting at age 40," added Jackson.
In a recent article in the Virginia Commonweath University (VCU) Massey monthly newsletter, Momentum, Gilda Cardeñosa, MD, director of breast imaging at Virginia Commonwealth University Medical Center and a world-class clinician, researcher and medical textbook author stated "data from seven randomized clinical trials have demonstrated that screening mammography in women ages 40 - 74 reduces breast cancer mortality. For the 50 years prior to the introduction of mammography in 1990, breast cancer mortality rates were flat." According to Dr. Cardonesa since routine screening guidelines were adopted in the United States in 1990, we have seen mortality from breast cancer decrease by 30 percent.
"The U.S. Preventive Service Taskforce means well, but to make decision based on one size fits all will doom a segment of society to unnecessary deaths. With African American women having the highest incidence of premenopausal breast cancer, with those living in Houston having both the highest incidence and highest mortality rate from breast cancer, it become even more crucial that we step out of the box to address this issue and not return to the days where the breast cancer death rate for all women were 30% higher. It is decisions like this that keeps me wondering about how we value human lives," said Lovell A. Jones, Ph.D., Founder, Biennial Symposium Series on Minorities, Director, Center for Research on Minority Health at the University of Texas M.D. Cancer Center.